TenX, de welbekende cryptowallet, komt met goed nieuws voor Litecoin (LTC) bezitters. TenX heeft zojuist aangegeven een partnership aan te gaan met Litecoin en werkt aan een 'co-branded-kaart'. Voor wie niet bekend is met deze wallet, TenX biedt gebruikers de mogelijkheid eenvoudig cryptovaluta's te versturen, bewaren en verzenden. Daarnaast kunnen alle gebruikers nu ook de TenX-kaart bestellen, welke binnenkort beschikbaar zal zijn. Hiermee wordt het mogelijk gemaakt overal met crypto te betalen, zoals hieronder te zien is in de McDonald's.

Litecoin was enige tijd geleden al toegevoegd aan de wallet-app voor zowel Android als iOS, maar dat is voor TenX niet voldoende. Gister kwam de aankondiging dat TenX een nieuwe samenwerking met Litecoin aan aangaat en dat er wordt gewerkt aan co-branded debetkaarten waar binnenkort meer informatie over naar buiten zal komen.
Uiteraard liet ook Charlie Lee, bedenker van Litecoin, direct van zich horen op Twitter. Volgens Lee is dit geweldig nieuws voor de community en belooft hij ons op de hoogte te houden.

TenX recently added LTC to their wallets, and we are working with them to launch a Litecoin debit card. Stay tuned for more information. LitePay who? 😂 #PayWithLitecoin https://t.co/T54jK2Obr9

— Charlie Lee [LTC⚡] (@SatoshiLite) April 11, 2018

Dit is goed nieuws voor Litecoin, en dat kan het wel gebruiken, want ook de afgelopen 30 dagen staat de Litecoin koers onder druk. Wel moet vermeld worden dat niet alleen Litecoin, maar de hele markt onder deze druk lijdt.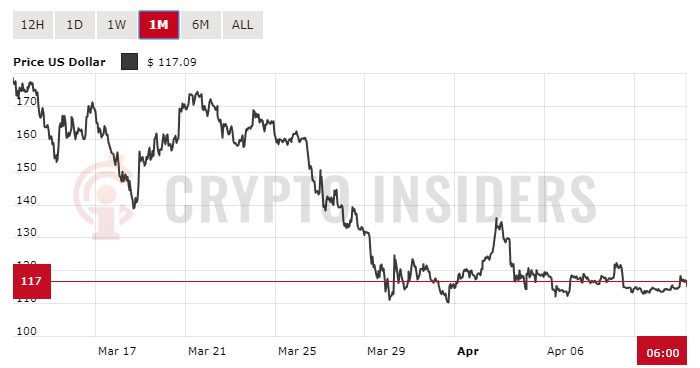 Wil je op de hoogte blijven over Litecoin, ontwikkelingen van TenX of over de rest van de cryptomarkt? Volg ons dan op Twitter of Facebook.