Welke strategie past het beste bij jou? Over het algemeen zijn er twee stromingen binnen crypto als het aankomt op handelsstrategieën. De meeste mensen kiezen ervoor om niet actief te handelen en alleen coins te kopen om ze voor de lange termijn vast te houden. Voor deze strategie moet je alleen voor jezelf vaststellen in welke projecten jij toekomst ziet. De meeste mensen die op deze manier in crypto investeren doen aan dollar-cost averaging wat betekent dat je iedere dag, week of maand voor een vast bedrag bijkoopt. Een andere strategie is om actief te handelen en vaak (met een gedeelte van je vermogen) in- en uit te stappen. Hiervoor moet je niet alleen weten welke coins voor jou op de lange termijn interessant zijn, maar ook beschikken over stalen zenuwen en veel geduld. 
Een handelsstrategie is belangrijk
Een handelsstrategie is belangrijk binnen crypto omdat je niet moet beginnen met beleggen als je geen doel hebt. Als je niet voor jezelf hebt vastgesteld hoe je in iedere situatie handelt, dan is de kans groot dat je emoties de overhand nemen. Mensen zonder strategie zijn vaak de mensen die inkopen als de koers door het dak gaat en in paniek verkopen als we een flinke schuiver maken. Terwijl je juist het tegenovergestelde moet doen. Als jij bijvoorbeeld de overtuiging hebt dat bitcoin (BTC) de toekomst is, dan moet je blij worden van een lage koers. Je kunt dan immers meer bitcoin krijgen voor je geld.
Wil je actief handelen, dan is een gedetailleerde strategie heel belangrijk. Er zijn veel verschillende manieren om actief te handelen. Je kunt bijvoorbeeld swing traden waarmee je probeert mee te surfen op de grote golven in de grafiek. Maar je hebt ook scalp trading wat betekent dat je op de extreem korte termijn en met grote regelmaat in- en uitstapt. Iedere strategie vergt weer een andere manier van werken. Met swing traden werk je bijvoorbeeld met een grotere marge wat betreft het instellen van je take profit en stop loss. Terwijl die marge bij scalp trading een stuk kleiner is.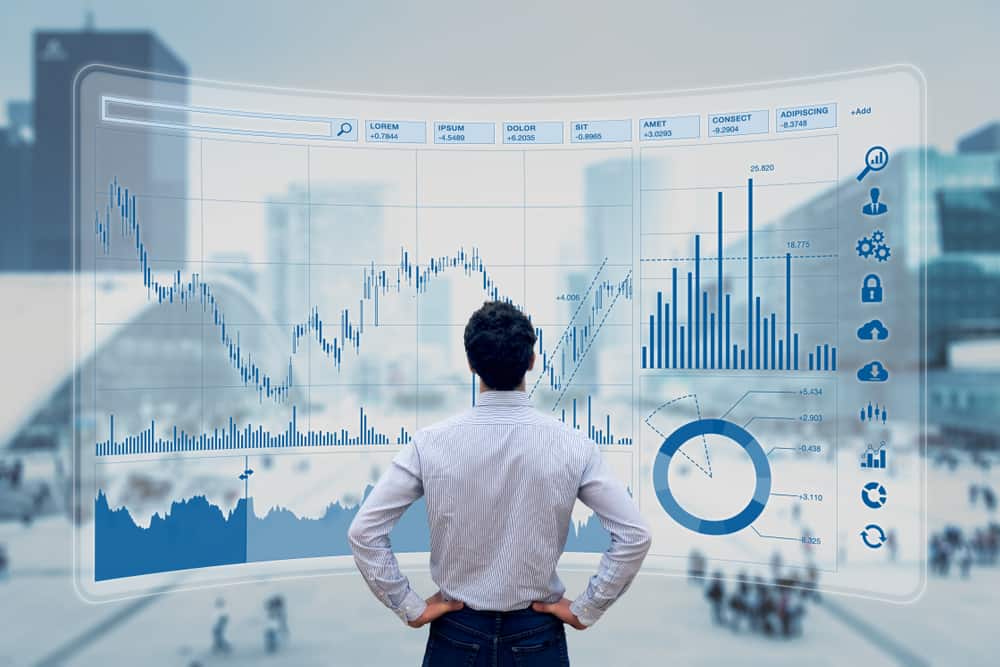 Doe altijd je eigen onderzoek
Doe altijd je eigen onderzoek. Dit is misschien wel het belangrijkste advies wat we je in de crypto-industrie kunnen meegeven. Er zijn heel veel mensen te vinden die het allemaal mooi kunnen vertellen, maar investeer nooit in een project zonder dat je echt begrijpt wat het doel is en wat daar de toegevoegde waarde van is. Werkt de technologie wel en heeft het de potentie op te schalen om de doelen van het project te bereiken? Als je die vragen niet kunt beantwoorden, dan is het gevaarlijk om in te stappen. Voordat je ergens je zuurverdiende spaarcenten in steekt ben je het aan jezelf verplicht om eerst goed je eigen onderzoek te doen.
Waar het beste handelen met mijn strategie?
Afhankelijk van je strategie zijn verschillende handelsplatformen meer- of minder geschikt om te handelen. Wil je bijvoorbeeld vast iedere dag, week of maand iets bijkopen? Dan kun je bij de verschillende brokers en exchanges in Nederland terecht als je jouw vermogen in een eigen wallet wil bewaren. Heb je liever een handelsplatform dat het beheer voor jou doet zoals Bitvavo? Dan behoort dat uiteraard ook tot de mogelijkheden. Wil je actief gaan handelen? Dan is een internationaal handelsplatform met uitgebreide mogelijkheden om in de grafiek aan het werk te gaan de beste keuze.