De aandelenmarkt kan je beste vriend zijn wanneer de koersen stijgen en je ergste vijand wanneer ze dalen. Als je verstandig belegt, kun je veel geld verdienen met meerwaarden en dividenduitkeringen. Maar als je de verkeerde aandelen kiest, of met een verkeerde visie belegt, kunnen je verliezen net zo groot zijn. Om erachter te komen of beleggen in aandelen iets voor jou is, nemen we de vijf voor- en nadelen met je door.
De voordelen van beleggen in aandelen
Voordeel 1: Vermogensgroei
Als je verstandig belegt, kunnen je aandelen aanzienlijk in waarde stijgen. Beleggers die bereid zijn lange tijd – bijvoorbeeld 15 jaar – in aandelen te beleggen, worden doorgaans beloond met sterke, positieve rendementen. Daarom beschouwen sommige mensen de aandelenmarkt als de beste manier om rijkdom op te bouwen.
Voordeel 2: Passief inkomen
De beste aandelen stijgen niet alleen in waarde, maar betalen ook regelmatig dividenden uit. Je kunt dit een beetje zien als een kwaliteitsbelegging in onroerend goed die zowel meerwaarden oplevert als huurinkomsten oplevert. Dividend is voor beleggers met aardig wat vermogen een goede manier om een extra inkomen te genereren. Zo ontvangt Warren Buffett, de meest succesvolle belegger aller tijden, zo'n $775 miljoen in jaarlijkse dividend van onder andere Apple en Coca-Cola. Niet verkeerd toch?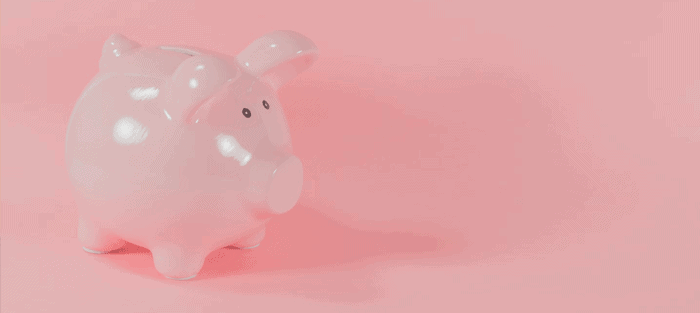 Voordeel 3: Veel keuze
Als belegger is de keuze reuze. Je kunt beleggen in je favoriete kleine bedrijven of grote multinationals steunen. Je kunt kiezen voor start-ups met veel toekomstpotentieel of gevestigde bedrijven voor wat meer zekerheid. Voor iedere belegger is er een bedrijf dat past bij jouw strategie. Je kunt investeren in banken, mijnbouwers, telecombedrijven, detailhandelaars, mediabedrijven, energieleveranciers, softwarebedrijven of een reeks andere soorten bedrijven.
Voordeel 4: De markt verslaan
Over de afgelopen 30 jaar heeft de S&P 500, een Amerikaanse beurs met 500 van de allergrootste bedrijven (zoals Apple, Microsoft en Amazon), een gemiddeld rendement behaald van 10,72% – of 8,29% aangepast op inflatie. Als je besluit te beleggen in losse aandelen en dit goed doet, kun je over kortere en langere periodes de markt verslaan en op deze manier gigantische rendement behalen. Dit vergt echter wel wat onderzoekstijd, om de juiste aandelen te vinden en te kopen voor de juiste prijs.
Voordeel 5: Blijf de inflatie voor
Historisch gezien hebben aandelen gemiddeld een jaarlijks rendement van 10% opgeleverd. Dat is beter dan het gemiddelde inflatiepercentage van 2% op jaarbasis. Het betekent echter wel dat je een lange tijdshorizon moet hebben. Op die manier kun je kopen en vasthouden, zelfs als de waarde tijdelijk daalt.
Nadelen van beleggen in aandelen
Nadeel 1: Vermogensverlies
Aandelenkoersen kunnen zowel stijgen als dalen. Er is geen garantie dat het bedrijf waarvan je de aandelen bezit zal blijven groeien en het goed zal doen. Elke investering is een gok. Hoe veilig een aandeel er ook uitziet, de koers kan terugvallen en het bedrijf kan zelfs instorten.  Dat betekent dat je geld kunt verliezen of in het ergste geval zelfs al je belegde geld.
Nadeel 2: Dividend verlies
Dividenden zijn niet in steen gebeiteld. Alleen omdat een bepaald aandeel altijd een goed dividend heeft uitgekeerd, betekent niet dat dat altijd zo zal blijven. Dividenden kunnen dalen of zelfs worden afgeschaft. Ook zijn er bedrijven die schulden aannemen om hun dividend te kunnen betalen. Op de lange termijn is dit niet houdbaar en zelfs gevaarlijk voor een bedrijf.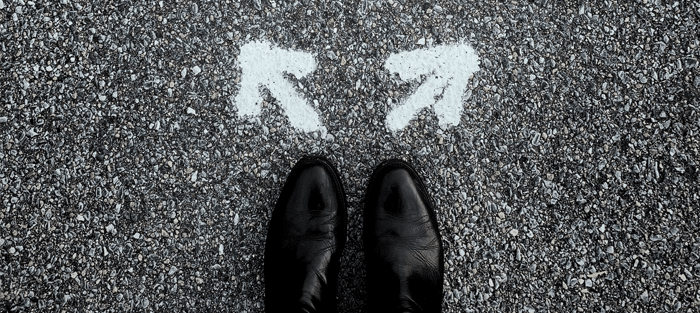 Nadeel 3: (Te) veel keuze
Omdat er zoveel keuze is kun je soms door het bos de bomen niet meer zien. Sommige mensen vinden het geweldig dat er zoveel verschillende soorten bedrijven zijn om in te beleggen. Andere mensen vinden dit echter overweldigend. Immers, met zoveel verschillende opties, hoe kun je ooit weten welke te kiezen? Hier zijn tevens wel trucs voor!
Nadeel 4: Kostbaar handelen
In voordeel 4 las je dat aandelen kopen en verkopen tegenwoordig erg makkelijk is en hierdoor voor bijna iedere belegger toegankelijk is geworden. Dit is absoluut waar, maar dit is tevens ook een gevaar! Aandelenhandel mag dan snel en gemakkelijk zijn, maar het is niet gratis. Je betaalt een (kleine) vergoeding elke keer wanneer je een aandeel koopt en/of verkoopt. Sommige brokers spelen hierop in door zero-commission te promoten, maar vaak kost dit je meer geld dan transparante en vaste transactiekosten.
Nadeel 5: Tijd
Beleggen in losse aandelen is leuk, spannend en kan je flinke rendementen opleveren. De keerzijde is echter dat het wel meer tijd kost dan wanneer je maandelijks belegd in een ETF (exchange-traded fund; een gespreid mandje met aandelen). Je zult onderzoek moeten doen naar de financiën, naar het management en met een waardering van het bedrijf moeten komen.
Samengevat
Beleggen in losse aandelen kan leuk en spannend zijn. Als je het goed doet met een lange beleggingshorizon kun je als belegger flinke rendementen behalen. Er is veel keuze en je kunt door middel van beleggen je vermogen laten groeien en/of beschermen tegen inflatie.
Beleggen in losse aandelen kost daarentegen wel meer tijd dan maandelijks beleggen in gespreide ETF's. Je kunt een deel van of je hele geïnvesteerde vermogen verliezen en kunt door het ruime aanbod soms moeilijk de juiste bedrijven vinden. Te veel handelen (aandelen kopen en verkopen) kan op den duur erg kostbaar worden vanwege de transactiekosten.
Past beleggen in losse aandelen bij jou?
Beleggen heeft tal van voor- en nadelen. Je zult voor jezelf moeten nagaan of beleggen in losse aandelen wat voor jou is. Aan de hand van onderstaande vragen kun je (beter) nagaan of beleggen in losse aandelen bij je past. Als je op de meeste vragen 'ja' kan antwoorden, past het misschien wel bij je!
Heb je ervaring met het beleggingen in de aandelenmarkt?
Vind je het interessant om de groei van een bedrijf te volgen?
Vind je het interessant om de financiën en jaar- en kwartaalrapportages van een bedrijf te bekijken en te analyseren?
Wil je meer rendement behalen dan het gemiddelde rendement van 8-10% per jaar?
Heb je een lange beleggingshorizon van minimaal 10 jaar (of langer)?