Beleggen intimideert veel mensen. Er zijn (te) veel opties en het kan moeilijk zijn om erachter te komen welke type beleggingen geschikt zijn voor jouw portefeuille. Er zijn veel manieren om je geld aan het werk te zetten. Je kunt je geld uitlenen, je kunt investeren in cryptocurrencies, in aandelen, in NFT's, grondstoffen, kunst of in vastgoed. In deze guide hebben we op systematische wijze de beleggingen gerangschikt van minst risicovol, naar meest risicovolle.
Wat betekent risicovol?
Dit is een controversieel onderwerp. Begrijpelijk. De beleggingen die we zo dadelijk gaan bespreken zijn inderdaad gerangschikt van minst naar meest risicovol. Maar het allerbelangrijkste van beleggen is jezelf laten onderwijzen in datgene waarin je wilt investeren. Zoals Warren Buffet ooit zei:
Risk comes from not knowing what you're doing.
Dit is misschien wel het allerbelangrijkste van beleggen, waar je ook maar in belegt. Als jij weet wat je doet en waarom je dat doet, kun je afgewogen risico's nemen met de kans op mooie rendementen. Het betekent dus niet dat een type belegging die bovenaan het lijstje staat, risicoloos is. Beleg daarom ook alleen maar in je 'cirkel of competence'. Dit betekent dat je alleen maar geld investeert en/of belegt in dingen die jij begrijpt. Als je jouw belegging niet binnen één minuut kan uitleggen aan een kind, moet je jezelf afvragen of je het wel echt begrijpt.
Inzicht in verschillende beleggingen
Cash
Een storting op je spaarrekening is de eenvoudigste, de meest begrijpelijke en veiligste belegging. Beleggers weten niet alleen precies hoeveel rente ze zullen krijgen, maar ze krijgen ook gegarandeerd hun kapitaal terug. De keerzijde is dat de rente op spaartegoeden zelden hoger is dan de inflatie. Je kunt er ook voor kiezen om een gedeelte van je geld 'vast te zetten'. Geld dat je voor een bepaalde tijd niet nodig hebt, kun je voor een vooraf afgesproken rente en periode 'vastzetten' op een deposito. Vaak krijg je op een deposito meer rente dan op een vrij opneembare spaarrekening. Er is ook nog een tussenvorm. Hierbij krijg je van de bank een variabele rente gekoppeld aan een aankondigingstermijn. Als je geld wilt opnemen, moet je dat van tevoren bij de bank aankondigen. Daarbij geldt: hoe langer de aankondigingstermijn, hoe hoger de rente.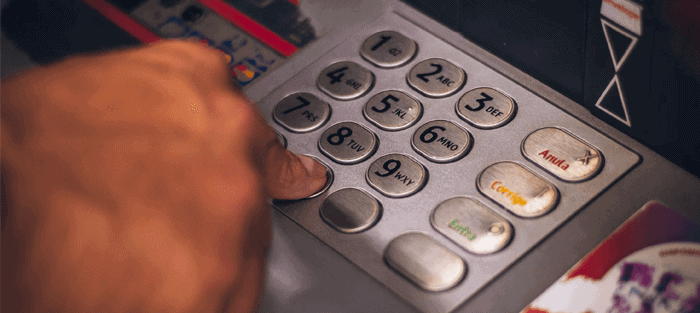 Obligaties
Een obligatie is een schuldinstrument dat een lening vertegenwoordigt. Bij een typische obligatie gaat het om een onderneming of een overheidsinstelling, waarbij de leningnemer een vaste rentevoet aan de belegger betaalt in ruil voor het gebruik van zijn kapitaal. De rente op obligaties wordt in wezen bepaald door de rentetarieven. Daarom worden ze intensief verhandeld tijdens periodes van kwantitatieve versoepeling of wanneer de Federal Reserve (de FED) of andere centrale banken de rente verhoogt.
Beleggingsfondsen
Een gemeenschappelijk beleggingsfonds is een type belegging waarbij meer dan één belegger zijn geld samenbrengt om effecten te kopen. Fondsen worden (vaak) actief beheerd door portefeuillebeheerders die de gepoolde investering toewijzen en verdelen over aandelen, obligaties, grondstoffen en andere effecten. Bekende beleggingsfondsen in Nederland zijn bijvoorbeeld Brand New Day, CentraalBeheer Fondsbeleggen of Binck Fundcoach. Deze fondsen hebben echter over het algemeen hogere kosten dan 'passieve' beleggingen zoals ETF's. Deze kosten kunnen je rendementen over de lange termijn flink drukken. Meestal liggen de jaarlijkse kosten van beleggingsfondsen tussen de 2 en 4%+.
ETF's
Exchange Traded Funds (ETF's) worden steeds populairder. ETF's zijn vergelijkbaar met beleggingsfondsen, maar ze worden de hele dag verhandeld op een beurs. Je kunt een ETF het beste vergelijken met een 'mandje' van aandelen uit een bepaalde sector, werelddeel, industrie of land. Je hebt zelfs wereldwijd gespreide ETF's, zoals de Vanguard All-World ETF (VWCE op de Duitse beurs), die in meer dan in 3800 aandelen belegt.
Ik zal je een voorbeeld geven om dit concept iets duidelijker te maken. Stel jij hebt precies €3.800 die je wilt beleggen. Je besluit je geld niet in één of twee aandelen te steken, maar besluit de Vanguard All-World ETF te kopen. Als je deze ETF aanschaft beleg je (in dit voorbeeld) automatisch €1 in ieder aandeel, verspreid over de hele wereld (€3.800 / 3.800 aandelen is €1 per aandeel). Daarnaast betaal je bij ETF's over het algemeen lagere kosten dan bij een beleggingsfonds, omdat er niet actief gehandeld wordt en er geen beheerderskosten betaalt hoeven te worden. De jaarlijkse kosten van de meeste ETF's zijn minder dan 1% per jaar (afhankelijk van welke ETF je koopt).
Aandelen
Aandelen laten beleggers delen in het succes van de bedrijven via koersstijgingen van het aandeel en/of via dividenden. Je bezit als het ware een stukje van het bedrijf en hebt dus recht op een stukje van de winst. Aandeelhouders van gewone aandelen hebben stemrecht op aandeelhoudersvergaderingen. Aandeelhouders van preferente aandelen hebben geen stemrecht, maar krijgen wel voorrang op gewone aandeelhouders wat de dividenduitkeringen betreft. Je kunt hier meer over lezen in het artikel 'wat zijn aandelen?'
REITs
Beleggers kunnen vastgoed verwerven door rechtstreeks vastgoed te kopen, maar er is een alternatief. Als alternatief kun je aandelen kopen in vastgoedfondsen (REIT's). REIT's staat voor Real Estate Investment Trust en werkt als een soort beleggingsfonds waarin een groep beleggers hun geld samenbrengen om vastgoed te kopen. REIT's worden verhandeld zoals aandelen op een beurs. Vastgoedfondsen bezitten en/of beheren inkomstengenererend commercieel vastgoed, of het nu gaat om het vastgoed zelf of de hypotheken op dat vastgoed.
Vastgoedfondsen zijn historisch gezien een van de best presterende beleggingscategorieën. De FTSE NAREIT Equity REIT Index is wat de meeste beleggers gebruiken om de prestaties van de Amerikaanse vastgoedmarkt te meten. Tussen 2010 en 2020 bedroeg het gemiddelde jaarlijkse rendement van de index 9,5%.
REITs zijn eigenlijk een soort actief beheerde ETFs, maar in plaats van te beleggen in aandelen, beleg je door middel van REITs in vastgoed. Het voordeel van beleggen in REITs is dat je geen grote bedragen hoeft te investeren en geen expert hoeft te zijn op het gebied van vastgoed.
Vastgoed
Als je denkt aan investeren in onroerend ook wel vastgoed, is een huis waarschijnlijk het eerste waar je aan denkt. Een van de belangrijkste manieren waarop investeerders geld kunnen verdienen in onroerend goed is door verhuurder te worden van een huurpand. Ook heb je zogenaamde 'flippers'. Zij kopen ondergewaardeerd onroerend goed, knappen het op en verkopen het (hopelijk) met winst. Het is wel verstandig om jezelf eerst te verdiepen in investeren in vastgoed, voordat je besluit zoiets te doen. Het vereist een flinke portemonnee om te beginnen en vereist ook enige kennis van ondernemen en financiën.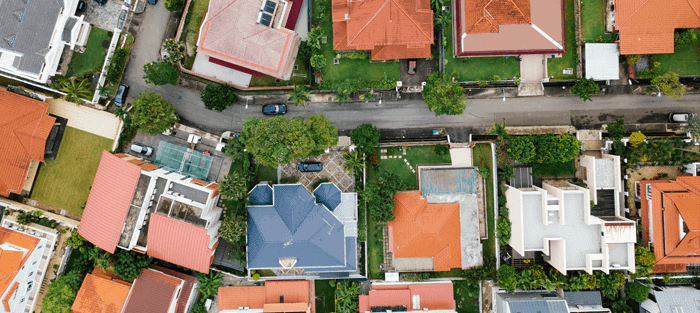 Grondstoffen
Er zijn verschillende manieren om in grondstoffen te beleggen. Een daarvan is de aankoop van fysieke grondstoffen, zoals edelmetalen als goud en zilver. Beleggers kunnen ook beleggen via futurescontracten of exchange-traded products (ETP's) die rechtstreeks een specifieke grondstoffenindex volgen. Dit zijn zeer volatiele en complexe beleggingen die over het algemeen alleen worden aanbevolen voor ervaren beleggers. Een andere manier om blootstelling aan grondstoffen te verwerven is via beleggingsfondsen die in grondstoffen gerelateerde bedrijven beleggen. Een olie- en gasfonds zou bijvoorbeeld aandelen bezitten van bedrijven die zich bezighouden met de exploratie, raffinage, opslag en distributie van energie. Beleggen in grondstoffen vereist wel enige expertise.
Alternatieve beleggingen
Er zijn nog tal van andere beleggingen, denk aan: cryptocurrency, beleggen in kunst, in NFT's of in virtueel vastgoed. Je kunt je geld ook uitlenen aan bekenden of onbekenden met een vooraf ingestelde rentevoet. Je kunt ook beleggen in beleggingsobjecten, als: hardhout, wijn, Pokémon kaarten of vakantiehuizen.
Waar je ook in belegt, zorg ervoor dat je weet wat je doet en waarom je het doet. Houd een lange beleggingshorizon in je achterhoofd, om in onzekere tijden niet je geloof in een belegging te verliezen. Om nog een laatste keer Warren Buffet te quoten:
No matter how great the talent or efforts, some things just take time. You can't produce a baby in one month by getting nine women pregnant.