Om te begrijpen wat aandelen zijn moeten we bij het begin beginnen. Het begint meestal met een ondernemer die een eigen bedrijf heeft opgestart. Wanneer deze ondernemer meer geld nodig heeft voor bijvoorbeeld de groei en expansie van zijn bedrijf, kan de ondernemer ervoor kiezen om zijn privé gehouden bedrijf naar de beurs te brengen.
Zijn bedrijf wordt als het ware opgedeeld in miljoenen kleine stukjes. Wij beleggers, kunnen ervoor kiezen om deze kleine stukjes te kopen op de beurs door middel van een bank of broker. Je wordt zo, als het ware (voor een klein stukje), mede-eigenaar van het bedrijf.
Wat zijn aandelen?
Bedrijven verkopen aandelen om geld in te zamelen voor de groei en expansie van hun bedrijf. De houder van aandelen (een aandeelhouder) koopt een deel van de onderneming en kan, afhankelijk van het soort aandelen dat hij bezit, aanspraak maken op een deel van haar activa en winsten. Met andere woorden, een aandeelhouder is nu gedeeltelijk eigenaar van het bedrijf. Het eigendomsrecht wordt bepaald door het aantal aandelen dat iemand bezit in verhouding tot het aantal uitstaande aandelen. Als een bedrijf bijvoorbeeld 100 uitstaande aandelen heeft en één persoon bezit 10 aandelen, dan bezit die persoon 10% van de activa en de winst van het bedrijf.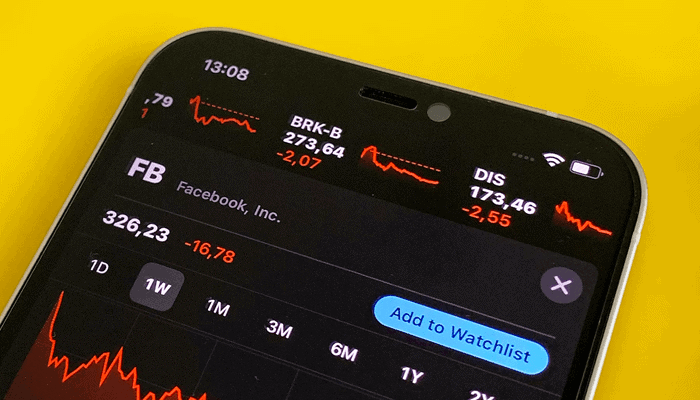 Er zijn twee soorten aandelen: gewone aandelen en preferente aandelen. Gewone aandeelhouders hebben het recht om dividenden te ontvangen en te stemmen in aandeelhoudersvergaderingen, terwijl preferente aandeelhouders beperkte of geen stemrechten hebben. Preferente aandeelhouders ontvangen doorgaans hogere dividenduitkeringen en hebben in geval van liquidatie een grotere vordering op de activa dan gewone aandeelhouders.
Aandeelhouders en aandelenbezit
Stel, jij bezit 33 aandelen van een bedrijf dat in totaal 100 uitstaande aandelen heeft. Dit betekent dan niet dat je daadwerkelijk 33% van het bedrijf bezit. Er zit nog wel een duidelijk verschil tussen de bezittingen van het bedrijf en jouw verdiensten als aandeelhouder. Aandeelhouders kunnen niet doen wat ze willen met een bedrijf of haar activa. Een aandeelhouder kan niet weglopen met een stoel, omdat het bedrijf nog steeds eigenaar is van die stoel en niet de aandeelhouder. Dit staat bekend als de "scheiding van eigendom en zeggenschap".
Het bezit van aandelen geeft je het recht om te stemmen op aandeelhoudersvergaderingen, om dividenden te ontvangen (als en) wanneer die worden uitgekeerd en het geeft je het recht om je aandelen aan iemand anders te verkopen. Als je een meerderheid van de aandelen bezit, neemt je stemrecht toe, zodat je indirect de richting van een bedrijf kunt bepalen door de raad van bestuur te benoemen.
Voor de meeste gewone aandeelhouders is het niet zo'n groot probleem dat ze het bedrijf niet kunnen besturen. Het belang van aandeelhouder zijn is dat je recht hebt op een deel van de winst van de onderneming, die, zoals we zullen zien, de basis is van de waarde van een aandeel. Hoe meer aandelen je bezit, des te groter het deel van de winst dat je krijgt. Veel aandelen keren echter geen dividend uit en herinvesteren in plaats daarvan de winst in de groei van het bedrijf. Deze ingehouden winsten worden echter nog steeds weerspiegeld in de waarde van een aandeel.
Hoe kun je aandelen kopen?
Aandelen worden meestal gekocht en verkocht op beurzen, zoals de Nederlandse AEX (AEX) of de Amerikaanse New York Stock Exchange (NYSE). Nadat een bedrijf naar de beurs is gegaan, worden de aandelen beschikbaar voor beleggers om te kopen en te verkopen op een beurs. De meeste beleggers kopen aandelen via een bank of een broker, via een beleggersrekening, die de aankoopprijs (het bod) of de verkoopprijs (het aanbod) vermeldt. De prijs van het aandeel wordt beïnvloed door vraag- en aanbod op de markt, naast andere variabelen.
Waarom zou je aandelen kopen?
Beleggers kopen aandelen om verschillende redenen. De meest voorkomende redenen om aandelen te kopen zijn:
Kapitaalvermeerdering, die optreedt wanneer een aandeel in prijs stijgt.
Zorgen voor een passief inkomen door middel van dividend, dat plaatsvindt wanneer het bedrijf een deel van zijn winst uitkeert aan de aandeelhouders.
Mogelijkheid om te stemmen en invloed uit te oefenen op een bedrijf.
Kapitaal behoud. Door inflatie wordt je geld over de jaren steeds minder waard. Tot overmaat van ramp is de rente op je spaarrekening vaak 0% en moet je zelfs betalen bij meer dan €250.000. Om je kapitaal enigszins te beschermen wil je genoeg rendement maken om de inflatie en negatieve rente voor te blijven.
Wil je meer leren over de voor- en nadelen van beleggen in aandelen? Lees dan hier meer over de voor- en nadelen van beleggen in aandelen.