Bitfinex werd in 2012 opgericht door Raphael Nicole en is gevestigd in Hong Kong. Bitfinex is een geavanceerde exchange welke naast het reguliere traden van coins, ook 'Lending' en 'Margin Trading' aanbiedt.
Bitfinex behoort al een lange tijd tot de top 3 cryptocurrency exchanges en dat is niet voor niets. De exchange biedt een breed scala aan coins en 'trading pairs', lage fees en een robuuste interface.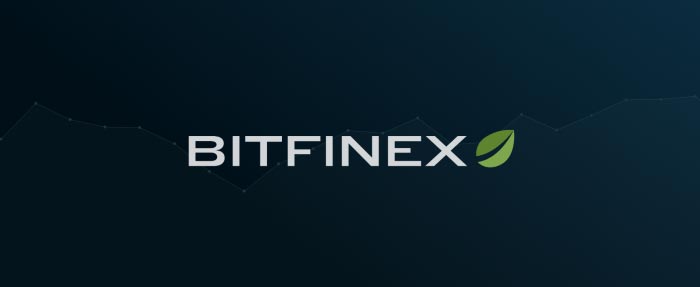 Trading fees
Zoals op de meeste exchanges variëren de 'fees' op Bitfinex en worden ze bepaald door middel van een 'fee schedule'. Er zijn twee factoren die hoogte van de fees bepalen:
Jouw trading-volume van de laatste 30 dagen
'

Market Maker/Taker' status
Om een 'Maker' te zijn moet je een order in het order book plaatsen boven de 'ticker price' (aangegeven door Bitfinex) wanneer je wilt verkopen en onder de ticker price wanneer je wilt kopen. Takers doen precies het tegenovergestelde, een order voltooien die al in het order book staat.
Transfer limits
Bitfinex heeft geen stortingslimiet en in tegenstelling tot veel andere exchanges ook geen opnamelimiet. Stortingen kunnen echter tot wel 12 uren duren op Bitfinex, maar zodra je wat maatregelen treft met betrekking tot extra veiligheid op jouw account kan dit flink versneld worden. Als je geen 2FA (two-factor authentification of twee-staps verificatie) hebt ingesteld dan moet alles handmatig worden gecheckt en doorgevoerd waardoor het geheel langer duurt.
Veiligheid
Qua veiligheid is Bitfinex erg transparant met betrekking tot de getroffen veiligheidsmaatregelen om zowel je account als jouw funds veilig te houden. Om je account verder te beveiligen bieden ze two-factor authentification aan. Daarnaast gebruikt Bitfinex ook verificatietools voor het detecteren van IP-adressen en het monitoren van buitengewone activiteit op je account, om zeker te weten dat jij het écht bent wanneer er wordt ingelogd.
Klantenservice
Op het gebied van klantenservice scoort Bitfinex een hoop punten. Het bedrijf heeft een heel klantenservicecentrum opgericht dat zich toewijdt aan het beantwoorden van praktisch alle vragen die je als gebruiker kan hebben. De gedeeltes in het "Help Center" omvatten veel topics, van 'hoe te starten?' en 'veiligheid' tot aan 'order types'. Wanneer je moeite hebt met het beheer van je account of geen antwoord op je vraag kunt vinden in het Help Center, kun je een 'support ticket' aanmaken via de e-mail. Zoals vele andere exchanges wordt Bitfinex vaak bekritiseerd op het feit dat ze traag zouden zijn met het behandelen van tickets.   
Voor meer info over het aanmaken van een account en het handelen op Bitfinex neem je een kijkje in onze Bitfinex Guide.