LiteBit is een cryptocurrency broker met een aanbod van meer dan 50 verschillende cryptocurrencies die je kan kopen, verkopen en bewaren. Het Nederlandse bedrijf is actief in Europa met haar voornaamste focus op de Nederlandse markt. LiteBit bestaat sinds 2013 en biedt inmiddels een heel gebruiksvriendelijk en overzichtelijk online platform. LiteBit wordt goed beoordeeld en werd in 2019 zelfs verkozen tot beste broker. Hieronder geven we een beknopte beschrijving van LiteBit. Meer informatie over deze broker? Bekijk dan zeker ook onze LiteBit review!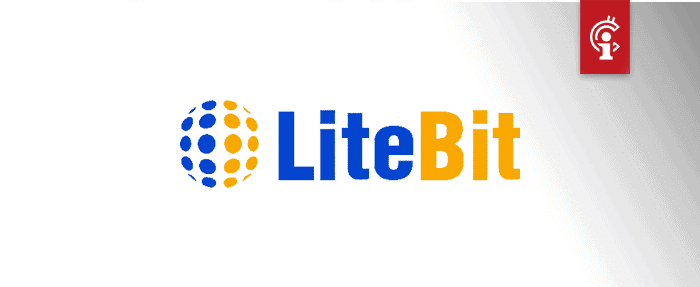 Gebruiksgemak
LiteBit heeft gebruiksgemak hoog in het vaandel staan en daarmee is het online platform goed geschikt voor beginners. Het platform is overzichtelijk opgezet en alle diensten en opties die LiteBit biedt zijn dan ook vrij simpel te benaderen. Naast dat je als klant van LiteBit cryptocurrency kunt kopen verkopen, kan je ze ook bewaren in een zogeheten hosted wallet. Hierdoor hoef je dus zelf geen eigen wallet aan te maken. Hou er wel rekening mee dat je je cryptocurrencies daarmee niet in eigen beheer hebt. 
Aanbod en betaalmethodes
LiteBit biedt meer dan 50 cryptocurrencies aan. Op het moment van schrijven bestaat het aanbod uit 53 verschillende digitale valuta. Dit betekent dat je op het platform niet alleen terecht kan voor de populaire cryptocurrencies zoals bitcoin (BTC), ethereum (ETH), litecoin (LTC) en XRP (XRP), maar ook voor de minder bekende crypto's zoals basic attention token (BAT) en power ledger (POWR). Wat het aanbod betreft kan dus ook de actievere handelaar tevreden zijn.  Ook biedt LiteBit een uitgebreid aanbod aan betaalmethodes. Zo kan je met iDEAL en creditcard afrekenen, maar ook met het Belgische Bancontact, GiroPay/Sofort en een SEPA-overboeking. Daarnaast is het mogelijk om cryptocurrency te kopen met LiteBit credits. Dit virtueel budget kan je aanschaffen met euro's of ontvangen als je je cryptocurrency weer op LiteBit verkoopt. Wanneer je cryptocurrency koopt met LiteBit credits, dan wordt je betaling direct verwerkt.
Platform
Naast de koop- en verkooppagina's vind je op LiteBit ook een portfoliopagina. Op deze pagina kan je eenvoudig zien hoe het met je investeringen gaat. Er wordt daar overzichtelijk bijgehouden wat de fictieve waarde is van je cryptocurrencies. Omdat het hier gaat om fictieve waardes die je zelf moet invullen, kan je er ook aantallen in meenemen die je bijvoorbeeld in een externe wallet hebt geparkeerd. 
Verificaties en limieten
Het eerder genoemde gebruiksgemak dat LiteBit biedt zie je terug in zowel de verificaties en limieten. Het aanmaken en verifiëren van een account is dan ook zo geregeld, je bent er enkele minuten mee bezig. Voordat je je eerste aankoop kan doen dien je wel de telefoonnummer-verificatie te doorlopen. Geen zorgen, ook dit is zo gepiept.  Heb je je telefoonnummer geverifieerd, dan kan je dagelijks tot €1.000 spenderen, per week maximaal €3.000 en per maand niet meer dan €9.000. Wil je meer kunnen spenderen, dan zal je identiteits- of adresverificatie moeten doorlopen, waarna je limieten kunnen worden verhoogd. LiteBit hanteert limieten om te kunnen voldoen aan wet- en regelgeving, maar ook om gebruikers van haar platform te kunnen beschermen.
Veiligheid
Het is veilig om zaken te doen met LiteBit en je kan er ook veilig je cryptocurrency opslaan. Wel is het zo dat je, wanneer je cryptocurrency bij LiteBit bewaart, je vertrouwt op de veiligheidsmaatregelen die LiteBit treft; net zoals je er ook vanuit gaat dat je bank jouw euro's veilig in bewaring heeft. Ben je met grote bedragen aan het investeren, dan kan je er bijvoorbeeld voor kiezen om je cryptocurrency vanuit LiteBit naar een hardware wallet te sturen. 
Bereikbaarheid
De supportafdeling van LiteBit is 7 dagen per week van 09:00 uur tot 17:00 uur bereikbaar om je te helpen en vragen te beantwoorden. LiteBit is bereikbaar via Facebook, e-mail, live chat en WhatsApp. Daarnaast kan je ze ook gewoon per telefoon bereiken. LiteBit is een Nederlandse partij en je wordt door de supportafdeling ook in het Nederlands te woord gestaan.
LiteBit app
LiteBit heeft ook een app, voor zowel Android als iOS. Middels de app kan je je cryptocurrency bij de broker kopen en verkopen. Je kan daarnaast ook de koersen in de gaten houden en je portfolio bekijken. Heb je eerder bij orders geplaatst bij LiteBit? Ook deze kan je met de app opvragen.