Afgelopen week maakten we de prijsvraag in samenwerking met FTX bekend. Vul het aantal munten in de glazen pot in, en win 5.000 USDT ter waarde van $5.000. Waarom nou deze prijsvraag? Het is vergelijkbaar met bitcoin mining, maar dan gedaan door jou, zonder computer. Raad het antwoord en je wordt beloond in crypto!
Update: Het exacte aantal bitcoin munten in de pot is nog niet geraden! Dit betekent dat de 5.000 USDT ($5000) nog up for grabs is! Ook als je al mee hebt gedaan is het mogelijk om je antwoord aan te passen.
Nog niet mee gedaan, of je voorspelling aanpassen? Vul dan direct jouw voorspelling in om kans te maken op 5.000 USDT ($5.000).
Belangrijk: We doen deze prijsvraag met de exchange FTX.com. Om die reden is het vereist om een (gratis) account bij FTX.com te hebben. Heb je dit nog niet? Maak dan direct een account aan. Via Crypto Insiders krijg je 5% lifetime korting op trading fees.
Wat kan ik winnen?
De totale prijzenpot is 5.000 USDT & 10x een Crypto Insiders premium abonnement voor 6 maanden. De prijsverdeling vind je hieronder.
🥇3.000 USDT
🥈1.500 USDT
🥉 500 USDT
💎 10x Crypto Insiders premium accounts (6 maanden)
Winnaars worden op 22-02-2022 bekendgemaakt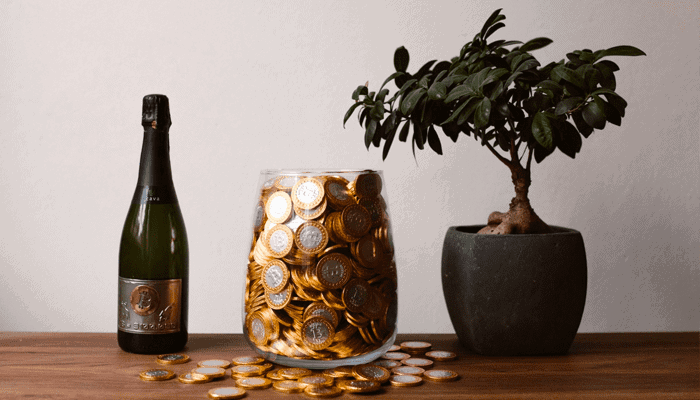 Waarom FTX?
FTX is een cryptocurrency exchange die de afgelopen jaren flink aan de weg heeft getimmerd. De naam kan je onder andere bekend voorkomen van het afgelopen formule-1 seizoen waar FTX prominent in beeld was. 
FTX verschilt van exchanges zoals Binance of Bitvavo onder andere in de mogelijkheid tot margin trading en het handelen in futures. Waar het bij veel exchanges momenteel niet mogelijk is om margin trades uit te voeren – waarmee je in feite geld leent om meer cryptocurrency te kunnen verhandelen –  biedt FTX de populaire feature wel! Mede om die reden wordt FTX steeds populairder en groter.
*let op: margin traden kent risico's; doe altijd goed onderzoek. 
We doen deze prijsvraag samen met FTX simpelweg omdat wij dan geen persoonsgegevens van je hoeven te verwerven bij het uitkeren van een prijs; dit gebeurt allemaal direct via jouw FTX account!