Margin trading is een vorm van handelen waarmee je met meer geld kunt spelen dan je in werkelijkheid bezit. Simpel gezegd komt het erop neer dat je op basis van je vermogen geld leent van een handelsplatform waarmee je vervolgens kunt beleggen. Een investeerder hoeft zo slechts een fractie van de fondsen op een platform te hebben om een veel grotere positie te openen. Dit betekent dat je slechts een klein deel van het geld nodig hebt om de volledig positie te openen, wat men de 'initiële marge' noemt.
Margin trading kan snel enorme winsten opleveren, maar komt ook met een hoog risico, gezien het feit dat je jouw volledige portfolio in een kwestie van minuten kunt opblazen. Je bent immers met geleend geld aan het spelen en iedere beweging naar boven of naar beneden komt harder aan. Sneller verdienen, maar ook sneller verliezen dus. Margin trading is dan ook vooral iets voor de meer doorgewinterde handelaren. Beginners stappen vaak met iets teveel zelfvertrouwen in deze tak van sport omdat ze verhalen hebben gehoord over of van mensen die in korte tijd mega rijk zijn geworden. Wees je er echter van bewust dat de cryptocurrency-markt enorm volatiel is en dat andere, waarschijnlijk meer ervaren, handelaren jouw tegenstanders zijn. 
Margin trading met crypto
Voor margin trading met crypto kun je bij verschillende platformen terecht en kun je het in feite zo bont maken als je zelf wilt. De crypto-markt staat erom bekend dat handelen met een marge en handelen met een hefboom makkelijker is dan bij de traditionele financiële markten. Combineer dat met de enorme volatiliteit van bitcoin (BTC) en de rest van de markt en je begrijpt waarom margin trading zo populair is binnen crypto. De verleiding is voor velen groot om het gokje erop te wagen en binnen enkele dagen enorme hoeveelheden geld binnen te slepen.
Een leuk platform waarbij je zonder registratie aan margin trading kan doen is LN Markets. Op dit op het Lightning Netwerk gebaseerde platform heb je enkel een wallet nodig. Vervolgens kun je wat satoshi's naar het platform sturen en beginnen met gokken. Op deze manier kan je laagdrempelig eens ervaren hoe het is om aan margin trading te doen. Ga niet meteen grote posities openen, want dit is echt een tak van sport waar alleen de ervaren rotten het voor elkaar krijgen om structureel geld te verdienen. Als je voor een paar euro eens een gokje wil wagen kan dit een leuk platform zijn.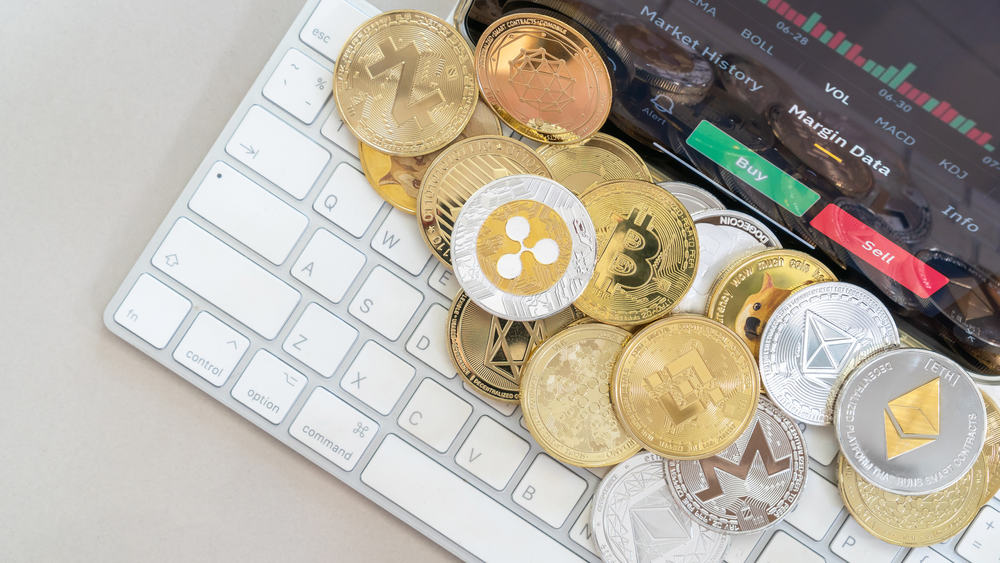 Margin trading bij Binance
Het leuke aan margin trading bij Binance is dat je in verschillende exotische handelsparen kunt handelen. Je kunt bijvoorbeeld een handelspaar tussen twee verschillende cryptocurrencies creëren. In plaats van dat je los bitcoin koopt en ethereum (ETH) verkoopt, kun je op het handelspaar BTC/ETH handelen Verder kun je bij Binance ook verschillende activa als onderpand gebruiken om aan de slag te gaan met margin trading. Je kunt bijvoorbeeld je bitcoin, ether, BUSD en USDT als onderpand gebruiken voor margin trading bij Binance.
Binance zelf geeft aan dat margin trading een populaire manier is om je portfolio te beschermen tegen onverwachte bewegingen. Als je bijvoorbeeld veel bitcoin bezit, kun je een short-positie openen met een marge, om bij een eventuele koersdaling je verliezen te beperken. Aan de andere kant maak je zo bij een stijging ook minder winst. Als je het in de vingers krijgt kun je margin trading bij Binance zo gebruiken als een manier om de volatiliteit enigszins uit je portfolio te halen. Verder geven ze aan dat je nooit aan margin trading moet doen zonder een stop-loss in te stellen, om te voorkomen dat je in korte tijd je hele portfolio opblaast en een margin call krijgt. Een margin call krijg je als je verliezen groter dreigen te worden dan de waarde van je onderpand. Wat betekent dat je nieuw onderpand moet leveren om je posities open te houden.
Margin trading versus leverage trading
We spreken van margin trading als een handelaar op een platform zijn eigen activa gebruikt als onderpand om een lening van het platform te verkrijgen. Deze lening gebruikt de handelaar vervolgens om te handelen. De marge is in feite het verschil tussen de totale waarde van het onderpand en de lening die de handelaar van de broker heeft gekregen om te handelen. Met leverage trading open je op basis van de hoeveelheid activa die je bezit een positie die een x-aantal keer groter is dan je eigen bezittingen. Het voornaamste verschil tussen margin en leverage trading is dat je met die laatste vorm van handelen met geleend geld vaak spreekt over een factor x waarmee je risico neemt. Bijvoorbeeld een leverage van 1:10 (1 staat tot 10) wat betekent dat je voor iedere ingelegde euro een risico van 10 euro neemt.
De risico's van margin trading
Het grote risico van margin trading is dat je speelt met geleend geld en als je dat combineert met het feit dat de crypto-markt een volatiel beestje is, dan begrijp je meteen waar het mis kan gaan. Als je met een hele zak geleend geld gokt op een stijging van bitcoin en Elon Musk bijvoorbeeld bekend gemaakt dat Tesla alle bitcoin die ze hebben verkocht heeft, dan klapt de koers naar beneden en ben je waarschijnlijk alles kwijt. Weet dus waar je aan begint als je start met margin trading. Hoewel je snel veel geld kunt verdienen, is het tegenovergestelde ook waar. Zeker voor beginners is het niet aan te raden om met margin trading aan de slag te gaan, omdat traden zonder margin voor beginners op zich al moeilijk is. Laat staan de emoties die erbij komen kijken als je met een zak geleend geld aan de slag gaat.