De koers van bitcoin consolideert al een paar weken en vormt daarbij een opwaartse driehoek. Maar hoe trade je die nou eigenlijk? Wanneer stap je in?
De opwaartse driehoek
In figuur 1 hieronder zie je in stippellijntjes een eerdere opwaartse driehoek die naar boven is uitgebroken. Voor een geldige opwaartse driehoek moet een van de trendlijnen, die de driehoek vormt, twee keer worden aangeraakt en de andere trendlijn drie keer. Dat zien we bij beide opwaartse driehoeken.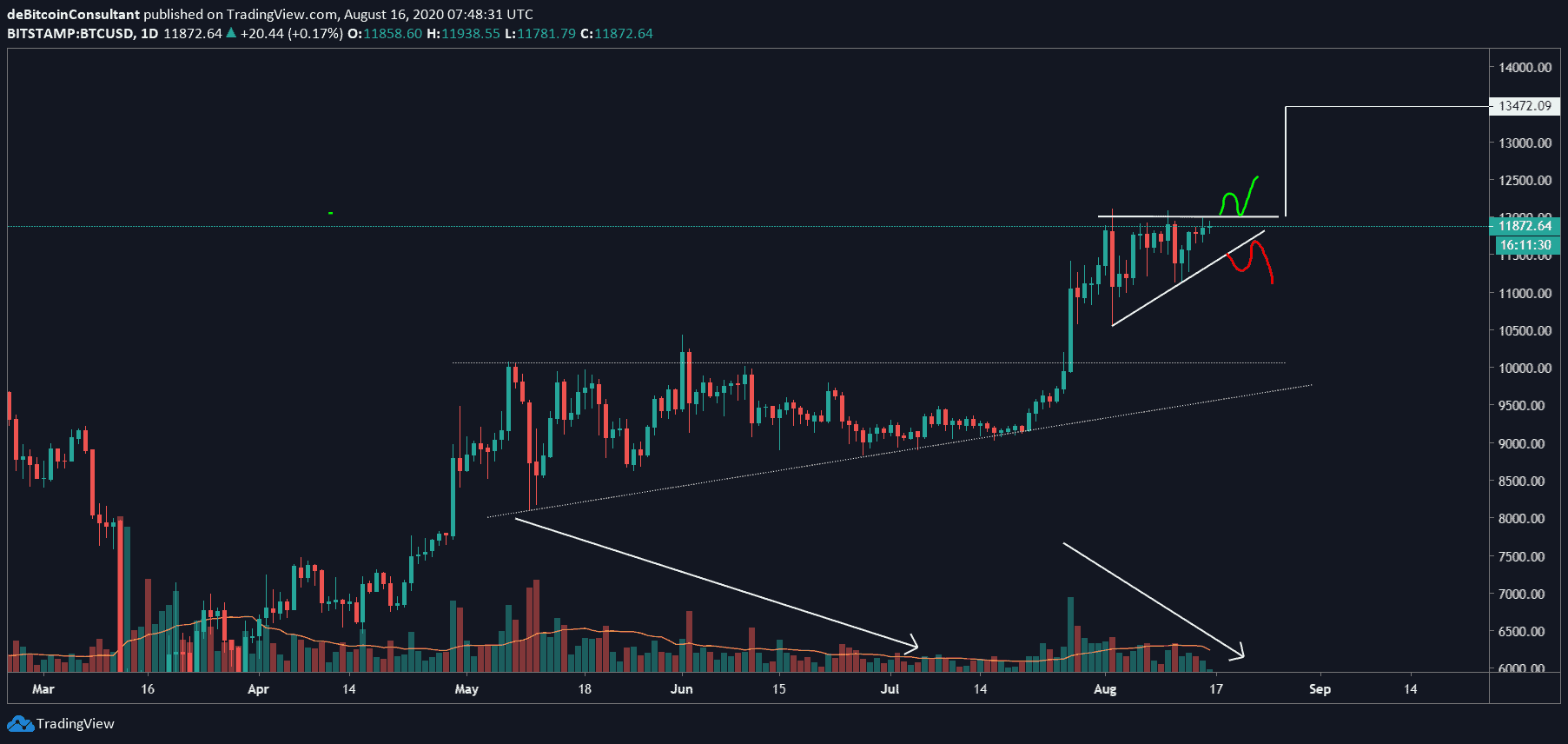 Figuur 1: Opwaartse driehoek die naar boven is uitgebroken
Voor de validiteit kun je ook naar het volume kijken. In 80% van de gevallen neemt die af en ook dat zien we bij beide driehoeken.
Breekt de huidige opwaartse driehoek naar boven uit?
De huidige opwaartse driehoek voldoet aan de eisen van een opwaartse driehoek. Dit betekent niet dat de driehoek ook naar boven móet uitbreken. Uit onderzoek naar patronen blijkt dat een opwaartse driehoek in 65% van de gevallen naar boven uitbreekt. Als het naar boven uitbreekt is de technische target $13.472.
Hoe kan ik dit patroon traden?
Patronen trade je op bevestiging. Of de koers nou naar boven of beneden uitbreekt maakt dan niet uit. Je ziet in figuur 1 een groen en rood lijntje. Zodra de koers uitbreekt uit een patroon zie je vaak dat de koers terugtrekt naar het uitbreekpunt. Je moet daarvoor vaak inzoomen op de lagere timeframes. Zodra het uitbreekpunt wordt getest en de bulls of bears zetten door dan heb je een hertest en bevestiging en kun je instappen. Er zijn ook methodes die wat meer geavanceerd zijn als je de hertest niet krijgt, maar dat is iets voor een ander artikel. Wil je meer leren over het handelen of de geavanceerde methodes leren dan kun je een kijkje nemen naar mijn online video cursus handelen in cryptocurrencies.
De opwaartse driehoek moet een dezer dagen gaan uitbreken. Succes en happy trading!