Onderstaand artikel is een ingezonden stuk en valt buiten de verantwoordelijkheid van Crypto Insiders. Dit is geen financieel advies.
---
Hallo crypto-handelaren!
Ter ere van de heruitgave van onze ProfitFarmers MoonBag, een reeks gratis tools en crypto-signalen, gaan we eens kijken naar wat volgens ons een van de gemakkelijkste manieren is om winst te maken met crypto: het kopen van de zogeheten pullback.
We van ProfitFarmers hebben een eenvoudig 5-stappenplan dat, in combinatie met onze gratis tools, je uren tijd zal besparen en je wellicht rechtstreeks naar gouden kansen kan leiden voor serieuze winst.
Onthoud: niets gaat in een rechte lijn omhoog. In deze gids leer je de snelste en gemakkelijkste manier om snel winst te maken op pullbacks met behulp van onze gratis Price Action Scanner.
ProfitFarmers gratis Moonbag: wat zit erin?
Onze MoonBag is een gratis pakket met tools, signalen en hulpmiddelen die zijn ontworpen om drukke handelaren te helpen hun slagingspercentage te verbeteren en uren aan tijd te besparen.
Het bevat:
Handelssignalen met kunstmatige intelligentie (78% winstpercentage)
De Price Action Scanner
Een Relative-Strength Index Scanner
Educatie voor handel
Marktupdates en analyses
De MoonBag biedt tijdbesparende tools, deskundig onderwijs en signalen met een hoog winstpercentage direct in de palm van je hand. Meld je nu hier aan voor een zeer beperkte tijd.
Wat is de Price Action Scanner?
De Price Action Scanner (PAS) van ProfitFarmers bespaart drukke handelaren talloze uren werk door Fibonacci-niveaus en prijstrends te volgen en vervolgens de trend in kleuren te visualiseren voor eenvoudige analyse. Op die manier kun je direct interessante ideeën voor handel vinden en hopeloze gevallen identificeren zonder urenlang onderzoek te hoeven doen.
De PAS volgt prijsacties over 8 verschillende termijnen en vertelt je wat elk handelspaar doet met een enkele kleur. Groen betekent een sterke opwaartse trend, rood betekent een sterke neerwaartse trend, grijs betekent zijwaarts – het is super eenvoudig.
5 stappen om snel winst te maken met onze gratis PAS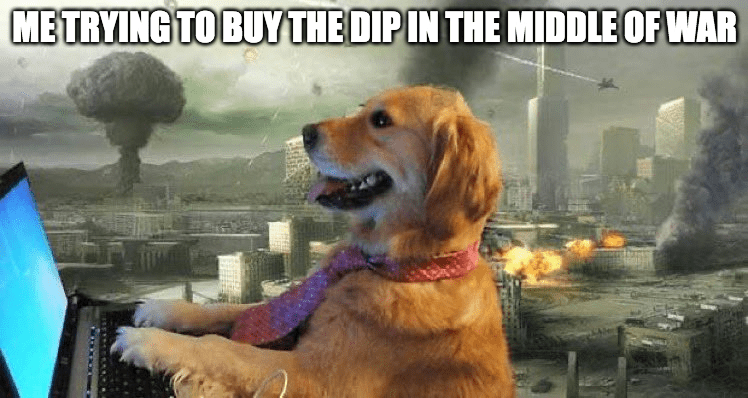 Wij van ProfitFarmers hebben een handige truc voor handelaren om snel kansen te vinden met veel potentie.
Ons doel hier is om crypto te vinden met een sterke opwaartse trend, in te stappen wanneer deze daalt en dan naar de top mee te rijden.
Dit is hoe…
1. Zoek naar crypto die de afgelopen week 100%+ zijn gestegen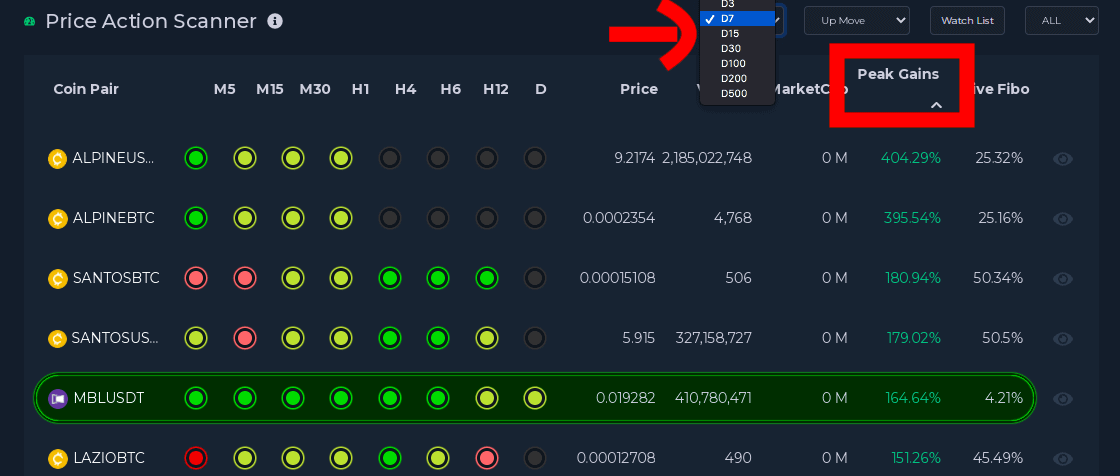 We gaan eerst op jacht naar crypto die hard zijn gestegen. In de PAS kun je sorteren op piekwinst met de Peak Gains knop in de rechterbovenhoek. Kies vervolgens D7 op het meest linkse keuzemenu.
Hiermee wordt elk handelspaar gerangschikt op basis van het percentage dat ze in de afgelopen 7 dagen zijn gestegen.
Laten we alleen aandacht besteden aan de hardste stijgers, omdat deze de grootste kans hebben dat zij vroeg of laat zullen corrigeren.
2. Zoek vervolgens naar crypto die 50% of meer zijn gecorrigeerd

De volgende stap is het zoeken naar crypto die een pullback van 50% of meer hebben gemaakt. Dit gaat aan de hand van de Fibonnaci methode, een populaire technische analyse die support- en retracement-niveaus probeert te voorspellen.
In dit geval zoeken we idealiter naar handelsparen die al 61,8% tot 78% of meer zijn gedaald.
3. Zoek nu naar crypto met een sterke opwaartse trend op hogere tijdframes

Boven de kleurrijke stippen zie je 8 afkortingen staan. Dit zijn de verschillende tijdsbestekken waarin we prijsbewegingen volgen.
De twee belangrijksten voor deze kleine truc zijn H12 en D. Als ze allebei groen zijn, betekent dat een sterke opwaartse trend. Over het algemeen betekent dit dat de munt hard is gestegen en willen we wellicht overwegen om mee te surfen.
4. Controleer recente tijdframes om dips te vinden

Bekijk daarna de M5-, M15- en M30 grafieken om te zien welke crypto momenteel een dip maakt.
In dit geval kekijken we de FTM koers, die de afgelopen week meer dan 157% steeg, en nu duidelijk een dip in de kleinere tijdsbestekken maakt. Onthoud dat rood een neerwaartse trend betekent. En dat betekent: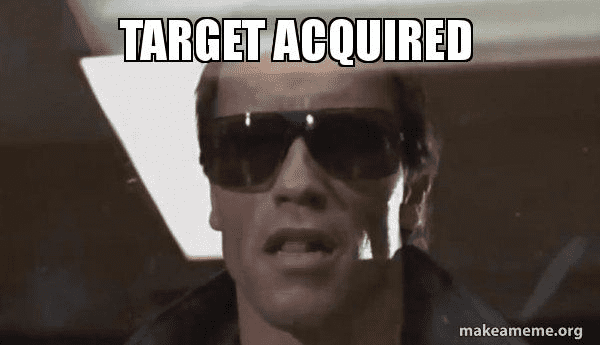 OPMERKING: Vermijd crypto met een kleine marktkapitalisatie of met een klein handelsvolume, dan is deze strategie al minder betrouwbaar.
5. Open je grafieken en voer analyses uit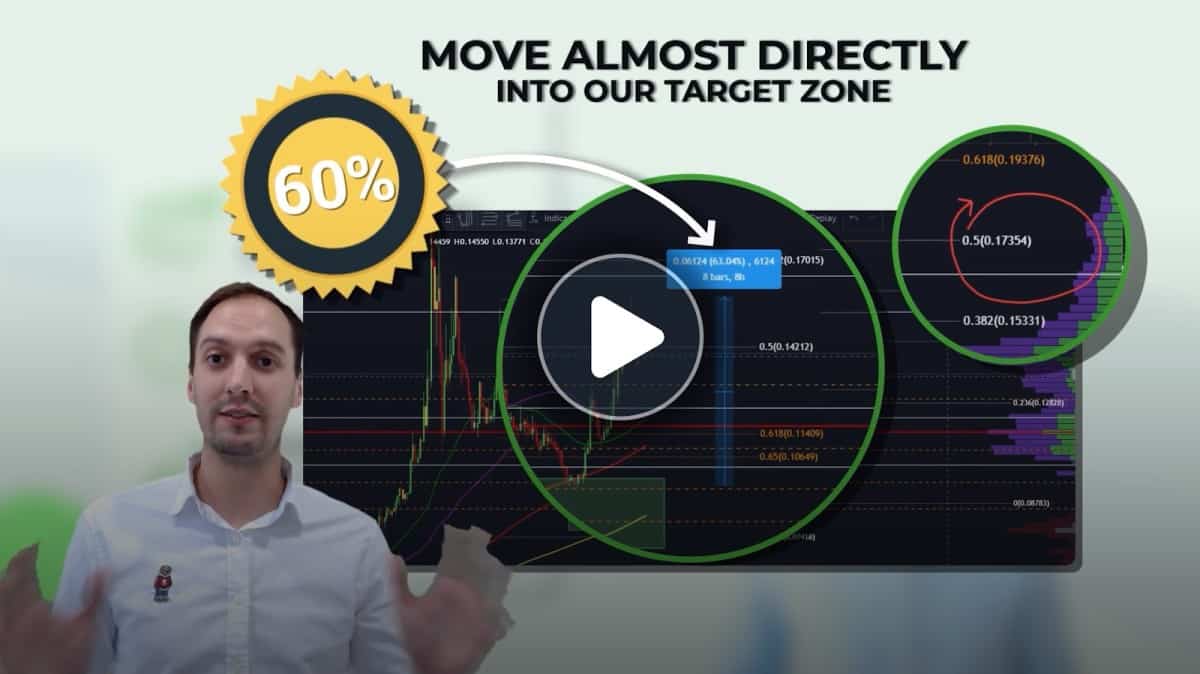 Nu heb je een zeer interessante kans. De PAS heeft jou zojuist uren aan analyses en openen van talloze grafieken bespaard door je een interessante tip te geven.
Maar als je echt serieuze winst wilt maken, moet je dit handelspaar in een grafiek stoppen en een beetje onderzoek doen.
Matthew, CEO van ProfitFarmers, legt in deze video uit hoe je flinke winst kunt maken met de dip. In de video laat hij stap voor stap zien hoe hij in een enkele nacht 60% winst maakte met behulp van de PAS en technische analyses.
De PAS is 100% gratis met de ProfitFarmers' MoonBag. Meld je vandaag nog aan en begin met het vinden van handel met goede kansen. Je hoeft dit werk niet eens zelf te doen als je dat niet wilt. Wij van Profitfarmers bieden handelssignalen met hoge winstpercentages rechtstreeks op je Telegram, zoals deze: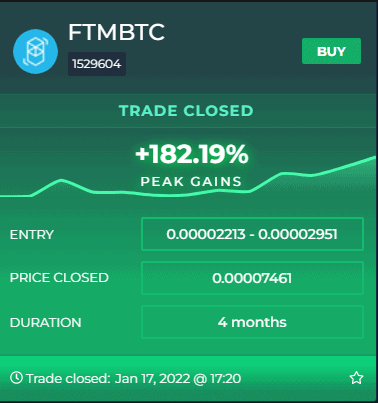 ---
Bovenstaand artikel is een ingezonden stuk en valt buiten de verantwoordelijkheid van Crypto Insiders. Dit is geen financieel advies.