De reis- en toerismesector ontving een zeer zware klap tijdens de coronapandemie. De industrie staat momenteel op een 30-jarig dieptepunt met een daling van maar liefst 70% in 2020 ten opzichte van 2019. Toch zijn de meeste mensen overtuigd dat het slechts een kwestie van tijd is voordat deze sector herstelt.
Daarom is 2021 wellicht een 'once-in-a-lifetime opportunity' voor slimme investeerders. Mensen die in de toekomst van blockchain-technologie geloven en in het herstel van de reisbranche, vinden wellicht bij BitBook een buitenkansje.
Wat is BitBook?
BitBook is een nieuw reisplatform waarop mensen hun accommodatie kunnen boeken en tegelijkertijd tokens kunnen verdienen. Met het 'Token Reward' programma worden gebruikers beloond die vrienden aan boord brengen en gebruikers die internetverkeer leveren met content over reizen en toerisme. Deze BitBook token, of BBT, draait op de Binance Smart Chain (BSC).
Het team van BitBook bestaat uit enkele ervaren mensen uit zowel de crypto-industrie als de reisbranche. Voor de oprichting van BitBook werkte het ontwikkelingsteam aan de populaire VPNresellers website. BitBook CEO Nick van der Kolk was voorheen vicepresident sales bij TravelPerk en CSA Perry Kniest was onderdeel van het marketingteam achter de populaire KuCoin cryptocurrency-exchange.
Initial Exchange Offering (IEO)
Het BitBook project houdt vanaf vandaag een zogeheten initial exchange offering, of IEO. Een IEO is een eerste ronde van geldinzameling en vindt volledig plaats op een handelsplatform.
De BitBook IEO start vandaag, 31 mei, op de beurs van Probit en loopt tot 4 juni. 140 miljoen BitBook tokens (BBT) zijn beschikbaar en na de IEO zullen 400 miljoen BBT in omloop zijn van het uiteindelijk totale aanbod van 1 miljard tokens. Daarna volgt op 4 juni een initial litigation offering (ILO) op Unicrypt met 84 miljoen BBT. De handel in BBT gaat ook op 4 juni van start, dat zal zijn op ProBit alsmede het decentralized finance (DeFi) platform PancakeSwap.
BitBook hield onlangs al een private sale in de pre-IEO fase. Die verkoop had 20.000 participanten en alle 50 miljoen BBT werden verkocht. De alfaversie van het BitBook platform wordt ontworpen en getest in het derde kwartaal van dit jaar. De BBT token zal rond deze tijd ook op andere beurzen worden genoteerd. Verdere details over BitBook kan men vinden in de white paper.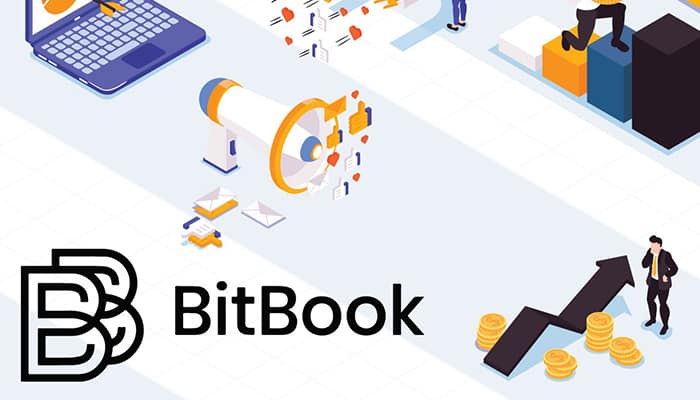 ---
Bovenstaand artikel is een ingezonden stuk en valt buiten de verantwoordelijkheid van Crypto Insiders. Dit is geen financieel advies.