Onderstaand artikel is een ingezonden stuk en valt buiten de verantwoordelijkheid van Crypto Insiders. Dit is geen financieel advies.
---
De afgelopen twee weken waren een extreme berenmarkt voor crypto, waarbij de totale marktkapitalisatie van deze industrie voor het eerst sinds juli 2021 zo laag daalde als $1,1 biljoen. Terra (LUNA) stond ooit gerangschikt onder de 10 meest waardevolle cryptocurrencies op de markt en had een all-time high prijs van $119,5. Tegen 11 mei had de prijs van het actief echter ongeveer 99% van zijn waarde verloren en was in vijf dagen gedaald van $75 naar $0,00005. Met een onverwacht grote schommelingen herstelde de koers op 14 mei met meer dan 1000% en LUNA wordt momenteel verhandeld tegen een prijs van $0,000144.
Wat biedt de toekomst voor Luna?
Crypto-analist WalletInvestor omschrijft LUNA nog steeds als een "geweldige investering" en voorspelt dat de cryptocurrency een bullish groei zal zien. Het token zal naar zijn verwachting tegen november 2022 $50 overschrijden.
DigitalCoinPrice denkt echter niet dat LUNA ooit nog de $1 zal overschrijden. De crypto-voorspeller zegt dat LUNA dit jaar op een gemiddelde prijs van $0,0002 zal blijven. Naar verwachting zal zelfs tegen 2025 LUNA maar marginaal stijgen naar een gemiddelde prijs van $0,0003. Tegen 2031 wordt dan een prijsstijging tot $0,0009 verwacht. Tegelijkertijd ziet de toekomst van LUNA op de lange termijn er ook niet optimistisch uit. De prijsvoorspelling voor LUNA van PricePrediction suggereert dat een heropleving niet waarschijnlijk is.
Wat draagt bij aan de achteruitgang van Luna?
In tegenstelling tot Tether's USDT of Circle's USDC, die worden gedekt door fiatgeld of gelijkwaardige activa, is TerraUSD (UST) ontworpen om de koppeling te behouden via een wiskundig algoritme en actieve handel. Onlangs is UST "losgekoppeld" van zijn waarde van $1 door een enorme afvoer van Anchor dat voor hoge verkoopdruk zorgde.
Omdat UST en LUNA verbonden zijn door een zogenaamde on-chain mint-and-burn mechanisme, leidde die enorme short tot scherpe dalingen van zowel UST als zijn zustertoken LUNA. Vervolgens gebeurde de ontkoppeling. Toen handelaren zich realiseerden dat $1 aan LUNA niet langer $1 aan UST was, werden ze insolvent. Als gevolg hiervan crashte LUNA met 98% en verloor de crypto het grootste deel van zijn marktkapitalisatie.
Een probleem van publiek vertrouwen in Altcoins?
Met het oog op de grote berenmarkt, overweegt het team van Terra wat ze moeten doen om LUNA te herstellen, maar is dat nog mogelijk? Dit is buitengewoon moeilijk om te doen, omdat het veel aandacht en financiën van het publiek vereist om het project weer op gang te krijgen.
Het team heeft het vertrouwen van de gemeenschap nodig om hen een tweede kans te geven, maar de gemeenschap is het project beu vanwege het enorme verlies aan fondsen. In feite is er meer vertrouwen in de reguliere crypto. Reguliere crypto (BTC, ETH, etc.) hebben sterkere anti-risicomogelijkheden getoond bij het omgaan met onrust op de markt. Ik geloof dat veel crypto-beginners ondertussen hoofdpijn zullen hebben van de gecompliceerde mechanismen en het spel van sommige platforms. Voor beginners is de Bexplus crypto-exchange daarom ideaal. Dankzij de professionele copy-trade functies van Bexplus kunnen beginners snel opgroeien tot veteranen en hun eigen winst maken op de crypto-markt.
Copy-Trading: de beste functies van Bexplus ontworpen voor beginners
Copy-trading van Bexplus geeft elke belegger die net de markt is betreden de mogelijkheid om een veteraan te worden. Hiermee kunt je investeringen van ervaren mensen kopiëren om uitstekende handelaren geld voor jou te maken. Met copy-trading van Bexplus kun je ook zelf je order, take profit en stop loss instellen en de copy-trade op elke moment beëindigen. Veteranen kunnen ook enkele voordelen verdienen via volgers. Het is een win-winstrategie voor zowel de veteraan als de beginner.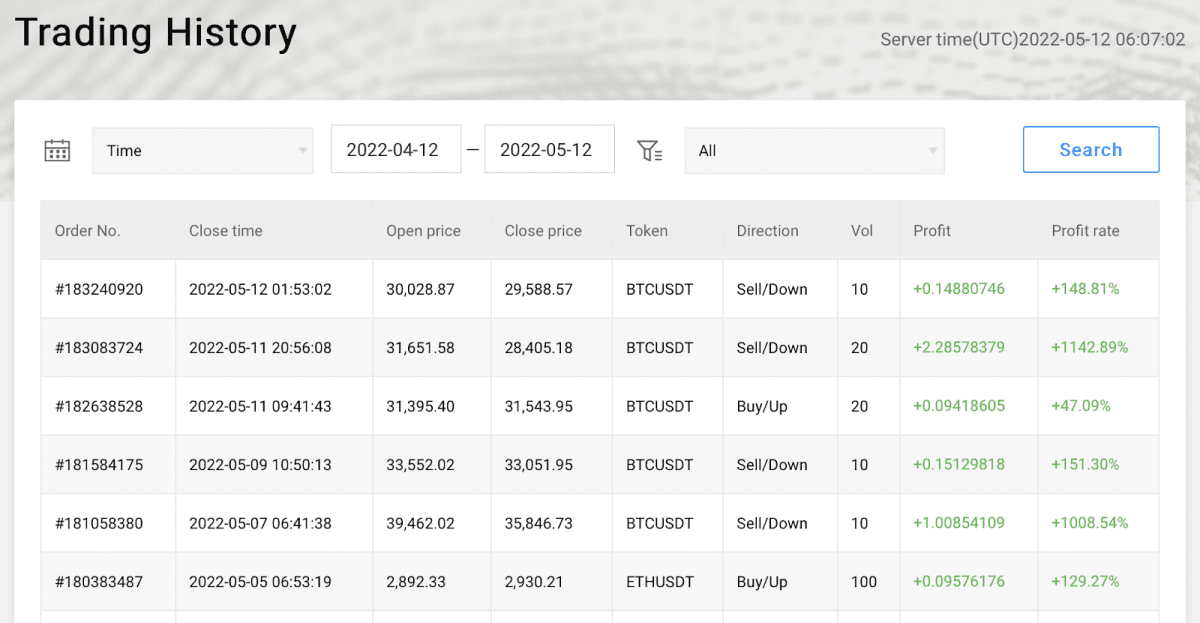 Bexplus — het meest beginnersvriendelijke crypto-handelsplatform
Bexplus, een gerenommeerd crypto-futures-handelsplatform, geaccrediteerd door het Amerikaanse FinCEN MSB (Money Services Business), biedt 100x leverage-futures op verschillende handelsparen zoals BTC, ETH, ADA, DOGE en XRP. Ondertussen vereist het platform geen KYC en is het populair bij 1 miljoen mensen wereldwijd. Het platform staat ook bekend om de volgende functies.

100x leverage om zo snel mogelijk een maximale ROI te laten behalen.
100% stortingsbonus laat je jouw positie verdubbelen om meer geld te verdienen.
Demo account met 10 BTC voor handelaren om vertrouwd te raken met hefboomwerking.
Een bitcoin wallet met een rentepercentage op jaarbasis van maximaal 21%.
Geen KYC vereiste, registratie met e-mailverificatie binnen enkele minuten.
Intuïtieve en complete app in de Apple App Store en Google Play.
7/24 uur een-op-een service om jouw problemen op elk moment op te lossen.
Snelle opname zonder enige tijdslimiet en zonder aanbetaling.
Reguliere cryptovaluta zullen nooit vallen. In termen van anti-risicovermogen of volatiliteit, hebben reguliere crypto onvergelijkbare voordelen. Bexplus biedt tools met de hoogste winstmarges zodat elke handelaar zijn eigen maximale winst kan behalen. Klik hier om je nu te registreren en jouw bonus van 100% te ontvangen!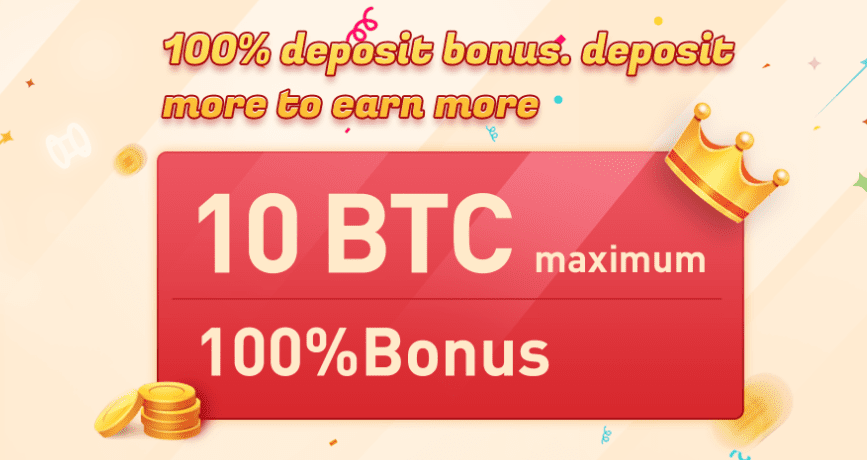 ---
Bovenstaand artikel is een ingezonden stuk en valt buiten de verantwoordelijkheid van Crypto Insiders. Dit is geen financieel advies.