Onderstaand artikel is een ingezonden stuk en valt buiten de verantwoordelijkheid van Crypto Insiders. Dit is geen financieel advies.
---
Na de crypto-markt meer dan een maand afzwakte, zijn sommige cryptocurrencies begonnen aan een nieuwe ronde van herstel. Onder hen is Cardano (ADA) een van de meest prominente cryptocurrencies. Onlangs haalde Cardano volgens CoinMarketCap mede "Ethereum-killer" Solana (SOL) in om de vijfde positie in de crypto top 10 te veroveren.
Wat is Cardano (ADA)?
Cardano, gelanceerd in 2017, wordt bestempeld als een derde generatie blockchain, na Bitcoin en Ethereum, de eerste en tweede generatie blockchains. Cardano wil rechtstreeks concurreren met Ethereum en andere gedecentraliseerde applicatieplatforms, en beweert dat het een meer schaalbaar, veiliger en efficiënter alternatief is.
Cardano (ADA) steeg met 13% in 24 uur
ADA explodeerde tussen 16 en 17 januari na een relatief aanhoudende en stabiele groei, wat het vertrouwen en het aanzienlijke momentum achter deze bullish beweging bracht. Cardano was op 17 januari met maar liefst 13% gestegen, met een prijs van $1,55 op het moment van schrijven. Ten opzichte van een week geleden is de koers met 44% gestegen van een dieptepunt van $1,07.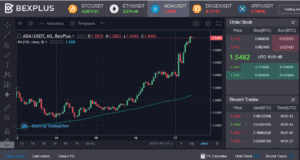 Wat heeft bijgedragen aan de lancering van cardano (ADA)?
Coinbase lost fout in opnames op
De prijs van ADA sprong omhoog nadat de op de Nasdaq genoteerde cryptocurrency-exchange Coinbase een bug in de opnamefunctie had opgelost. Die fout bracht de cryptocurrency-gemeenschap in rep en roer, aangezien velen waarschijnlijk investeren via Coinbase en hun bezit op Coinbase laten staan. Het sentiment voor de cryptocurrency steeg kort nadat Coinbase schijnbaar de bug had opgelost die opnames verhinderde.
Verbetering van het Cardano-ecosysteem
De eerste bruikbare gedecentraliseerde financiële (DeFi) toepassing op het Cardano-ecosysteem lanceerde recent. De applicatie, een gedecentraliseerde exchange (DEX) genaamd MuesliSwap, zag zijn totale waarde in twee dagen met meer dan $1 miljoen stijgen. Daarnaast maakte onlangs VyFinance (VYFI), een ander DeFi-protocol, zijn debuut op het netwerk. Het is een protocol dat als doel heeft Neural Net AutoHarvesting & Hedge Fund Staking zonder KYC naar Cardano te brengen.
Now tracking @VyFiOfficial on @CardanoStiftung

VyFinance is a DeFi protocol bringing Neural Net AutoHarvesting & KYC-less Hedge Fund Staking to Cardano.https://t.co/Lo0asc23CN pic.twitter.com/IgAr2LQA2E

— DefiLlama.com (@DefiLlama) January 15, 2022
Wat kunnen we verwachten van cardano (ADA)?
ADA verslaat Bitcoin als ETH-alternatief: Twitter Poll
Cardano (ADA) versloeg Bitcoin als de valuta bij uitstek in een Twitter-enquête, geplaatst door Ethereum-maker Vitalik Buterin over een hypothetische toekomst zonder ETH. Van de meer dan 600.000 respondenten zei 42% dat ze de voorkeur gaven aan dat ADA in de toekomst de dominante valuta zou zijn. Cardano versloeg de 38,4% van BTC, de 13,1% van SOL en de 6,5% van USD.
ADA haalt Ethereum in qua transactievolume
Volgens gegevens van Messari heeft Cardano de afgelopen 24 uur een vergelijkbaar of hoger transactievolume behaald dan Ethereum (respectievelijk $5,59 miljard en $5,31 miljard). De twee rivaliserende cryptocurrencies zijn nek aan nek als het gaat om het aangepast transactievolume. Noemenswaardig is dat Cardano-gebruikers de afgelopen 24 uur slechts $75.380 aan transactiekosten betaalden in vergelijking met Ethereum's $44 miljoen.

Door de bovenstaande factoren te combineren, zal de cardano prijs waarschijnlijk verder stijgen.
Hoe de winst in deze bull-run te maximaliseren?
Met een bull-run in zicht, is dit wellicht het moment om te investeren in cardano (ADA). Er zijn echter nog steeds grote koersschommelingen. Als je jouw winst wilt maximaliseren en het risico wilt minimaliseren, wordt futures handel met leverage, of hefboomwerking, van 100 keer sterk aanbevolen.
Hoe werkt 100X hefboomwerking?
Met een 100x leverage in futures kunnen handelaren profiteren van ofwel kopen (long gaan) of verkopen (short gaan). Bovendien kunnen handelaren met deze tool een positie openen met een vereiste marge van slechts 1%. Als we bijvoorbeeld 1.000 ADA gebruiken om een short contract te openen tegen de prijs van $1, en dit te sluiten wanneer ADA tegen $1,5 handelt, dan is onze winst ($1,5 – $1) * 1000 ADA*100x / $1,5 = 33.333 ADA, waardoor de ROI meer dan 3.000% is.
Meer weten over Bexplus
Bexplus is een toonaangevend handelsplatform voor crypto-derivaten die 100x leverage in futures aanbiedt op verschillende handelsparen: BTC, ETH, ADA, DOGE, XRP, enz. Bexplus vereist geen KYC en is populair bij meer dan een miljoen handelaren over de hele wereld. Bovendien is het veilig om geaccrediteerd te worden door MSB (Money Services Business).
Eigenschappen van Bexplus:
100% bonus op elke storting.
Bitcoin-wallet met een rentepercentage op jaarbasis van maximaal 21%.
Demo account met 10 BTC voor handelaren om vertrouwd te raken met leverage.
Geen KYC-vereiste, registratie met e-mailverificatie binnen enkele minuten.
Intuïtieve en complete app in de Apple App Store en Google Play.
24/7 een-op-een service om jouw problemen op elk moment op te lossen.
Snelle opname zonder enige tijdslimiet en zonder aanbetaling.
Word lid van Bexplus en ontvang een stortingsbonus van 100%!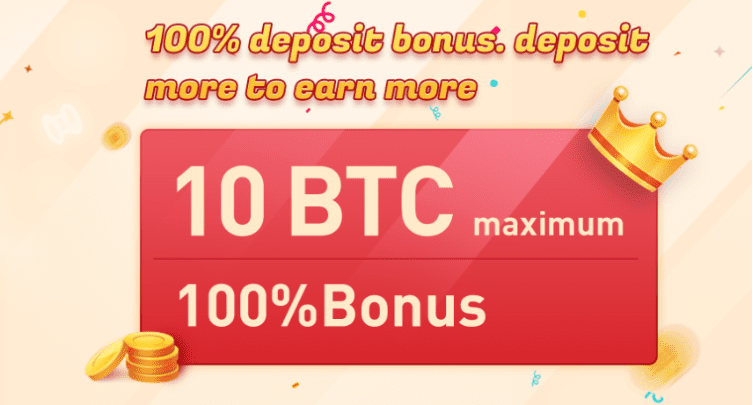 ---
Bovenstaand artikel is een ingezonden stuk en valt buiten de verantwoordelijkheid van Crypto Insiders. Dit is geen financieel advies.