Elon Musk blijkt een van de meest gulle crypto-investeerders te zijn, althans, als je de vele neppe Twitter pagina's mag geloven. Al enige tijd gebruiken crypto-oplichters Musk's naam om goedgelovige Twitteraars van hun cryptos te ontdoen.
Vaak gebeurt dit via een nep bericht op Twitter waarin wordt verkondigd dat Musk cryptocurrencies weggeeft, waarna de gebruiker gevraagd wordt om een kleine hoeveelheid crypto te versturen, zodat het nietsvermoedende slachtoffer vervolgens crypto van Musk kan ontvangen; wat natuurlijk nooit gebeurt.
Het blijkt dat de oplichters niet stil zitten en tegenwoordig nog geraffineerder te werk gaan. Zo heeft een oplichter of groep van oplichters een complete website gemaakt met de naam spacex.delivery (welke inmiddels uit de lucht is) ten behoeve van deze criminele praktijken.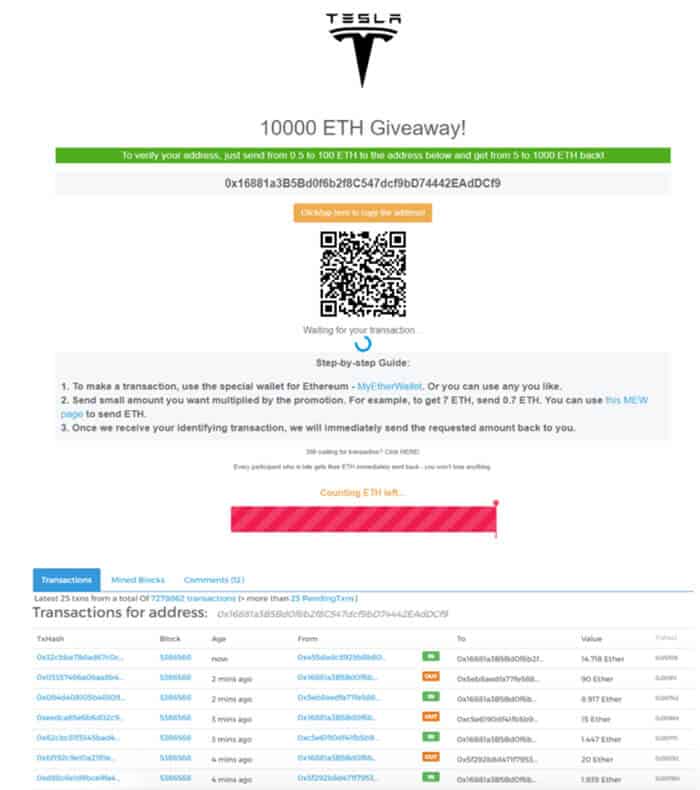 Op de website was ook een nep Ethereum transactie log te vinden. Deze lijst van transacties verschilt sterk van de werkelijke transactie geschiedenis: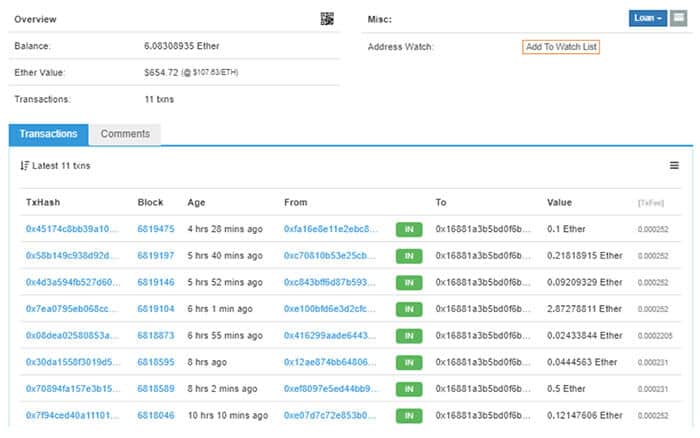 Het verschil zit 'm voornamelijk in het gebrek aan uitgaande transacties in de neppe lijst. De vraag is ook of alle binnenkomende transacties echt zijn; er waren namelijk wel meerdere transacties te vinden die aan het genoemde minimumbedrag voldoen.
De oplichterij verliep verder op een vrij standaard wijze, met een blogpost op Medium compleet met nep commentaar. Zo claimde een gebruiker dat hij of zij zo'n 30 Ethereum had ontvangen (hoewel er geen dergelijke stortingen te vinden zijn in de lijst van transacties).
Wil je op de hoogte blijven van het laatste nieuws? Abonneer je dan op onze push-berichten, 
Facebook
– of Twitter.
[ci-widget-v2]