Na de prijsdaling van bitcoin die op woensdagochtend plaatsvond maakten veel handelaren gebruik van de lage bitcoin koers. In de uren die na de prijsdaling volgde, was er veel koopactiviteit waar te nemen bij verschillende institutionele partijen.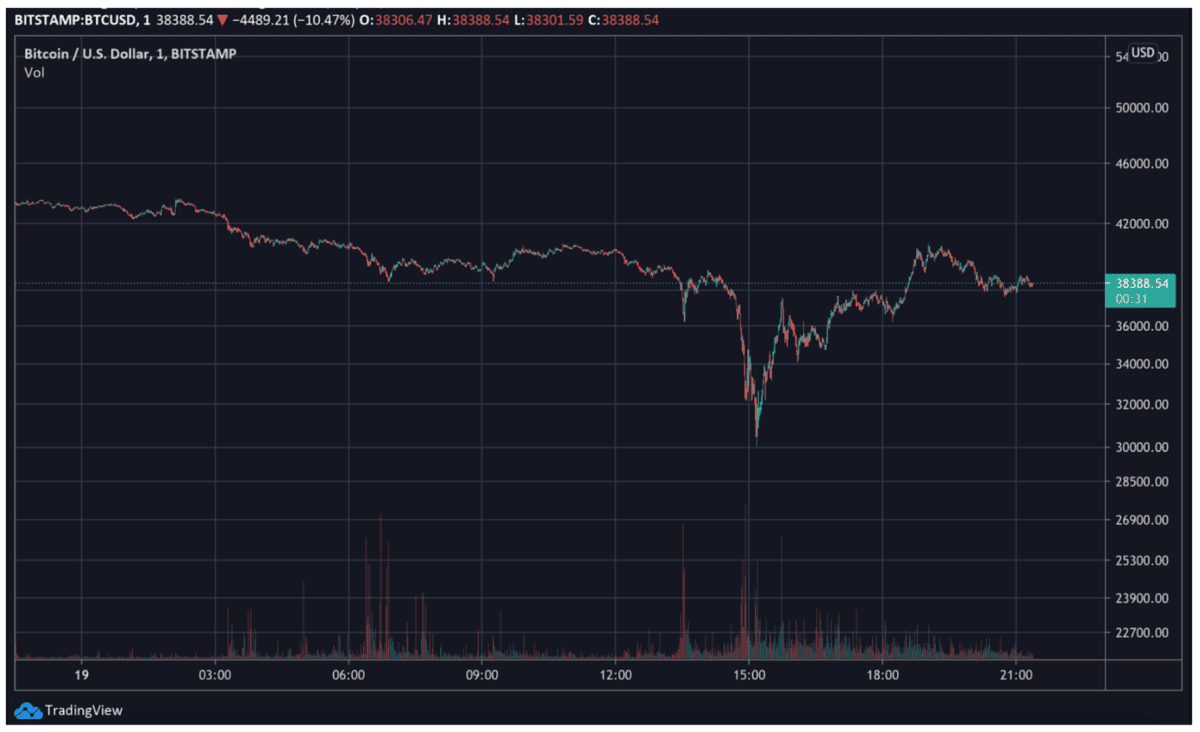 Voor de stijging van $30.000 naar $40.000, stuurde Genesis Global Trading een bericht naar collega's. In dit bericht gaven ze aan dat het opviel dat macrofondsen begonnen te kopen op rond het niveau van $35.000. Het bedrijf gaf aan dat de prijsdaling grotendeels werd veroorzaakt door liquidaties op derivatenplatforms. Deze daling werd echter snel opgekocht door institutionele partijen.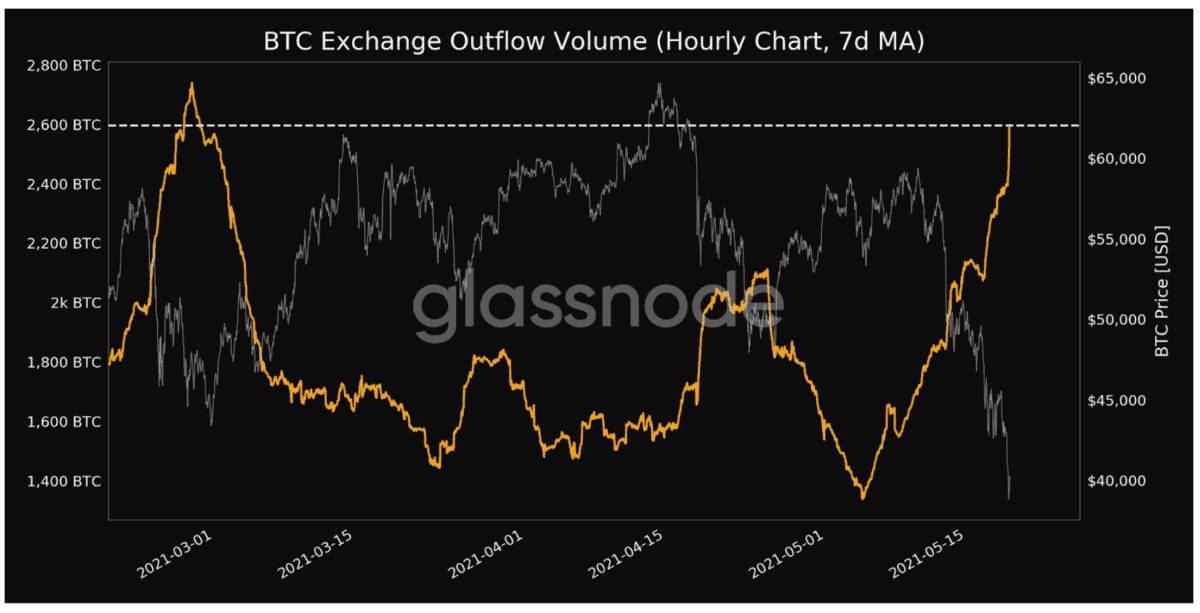 Uit on-chain data van Blockchain-analysebedrijf Glassnode is gebleken dat de BTC outflow uit cryptocurrency exchanges ook significant is gestegen (gele lijn), terwijl de koers daalt (grijze lijn). Dit betekent dat bitcoin opgekocht wordt en opgeslagen zal worden in wallets die niet van een beurs zijn. De partijen die de coins kopen zijn niet van plan deze snel te verkopen. 
Dit wordt bevestigd door Justin Sun, de CEO van TRON. In een recente tweet geeft hij aan 4.145 bitcoins gekocht te hebben voor een gemiddelde koers van $36.868. Deze aankoop was bij elkaar $152.818.183. Sun is extreem optimistisch over Bitcoin. Als CEO van BitTorrent en TRON ziet hij veel waarde in wat Bitcoin doet voor het wereldwijd valutanetwerk. 
I have bought 4145 #Bitcoin with $152,818,183 at average price $36,868.

— Justin Sun 🅣🌞 (@justinsuntron) May 19, 2021
Sun heeft het niet bij bitcoin gelaten en heeft zijn zinnen ook gezet op de nummer twee cryptocurrency, ethereum (ETH). Sun geeft aan 54.153 ETH gekocht te hebben voor een gemiddelde koers van $2.509. Hier heeft hij in totaal $135.891.796 voor betaald.
I have bought 54,153 #ETH with $135,891,796 at average price $2509. #Ethereum

— Justin Sun 🅣🌞 (@justinsuntron) May 19, 2021