Afgelopen zaterdag op 19 januari demonstreerde Jack Mallers het nieuwe Zap Point of Sale (PoS) systeem van Zap; een open source Lightning Netwerk gebaseerde wallet.
Mallers gaf tijdens een meetup in Chicago, georganiseerd door de Bitcoin & Open Blockchain Community Chicago, een demonstratie van het Zap PoS systeem. Dit systeem bestaat onder andere uit een Zap PoS-applicatie, Bitcoin Core, Lightning Network Deamon (LND), een BTCPay Server, en uniek aangepaste hardware.
Tijdens de meetup konden gasten voor hun drankjes betalen met Bitcoin, zowel on-chain als via het Lightning Netwerk. Ook konden mensen van over de hele wereld drankjes kopen voor de aanwezigen via de website buyabeerwithlightning.com.
Mallers legde zijn motivatie voor de website uit via een serie tweets. Volgens de Zap oprichter was er namelijk veel vraag naar de mogelijkheid om fysiek via het Lightning Netwerk drankjes te kunnen kopen naar aanleiding van het evenement.
Dit leidde Mallers ertoe de buyabeerwithlightning website te op te zetten zodat iedereen mee kon doen; van over de hele wereld kon men een biertje kopen voor de aanwezigen in Chicago, terwijl de betalingen direct worden verhandeld met de bar. De ondernemer zette ook een user interface in elkaar die de betalingen livestreamde tijdens het evenement. Zodra een betaling voltooide werd het aangekondigd aan de bar.

1/ Leading up to our Lightning event tonight I've been getting lots of DMs from folks wishing they could physically use LN to buy drinks. I don't think we can transport beer over the internet yet, but Bitcoin knows no borders, so I thought why not let anyone participate?

— Jack Mallers (@JackMallers) January 19, 2019

Ondertussen waren de aanwezigen bij de meetup zeer enthousiast over het concept:

Channel capacity 24 beers! 😛
Thanks to everyone who bought us a beer via https://t.co/R4iKV9d6iE
Cheers 🍺⚡🍺@JackMallers pic.twitter.com/aN14wlohnQ

— BOB Meetup Chicago (@BOBmeetupCHI) January 20, 2019
Cheers https://t.co/uM0j3N8j37
🤓🥃⚡ pic.twitter.com/T0lLkfzNlm

— Hannah Rosenberg (@hmichellerose) January 20, 2019

Nog een enthousiasteling: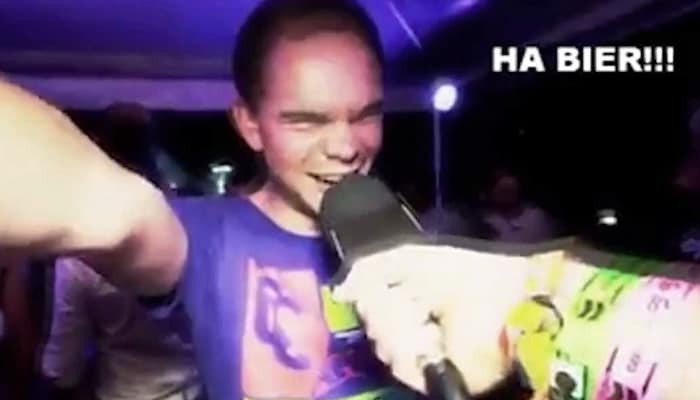 Wil je op de hoogte blijven van het laatste nieuws? Abonneer je dan op onze push-berichten, 
Facebook
– of Twitter.
[ci-widget-v2]