Bitcoin (BTC) is bedacht als een digitale vorm van cash geld. Een vorm van geld waarmee je zonder tussenkomst van derden andere mensen mee kunt betalen. Toch is het betalen van je dagelijkse bakkie koffie met bitcoin nog altijd meer een utopie dan een realiteit. De technologie is in principe niet gebouwd om meer dan 7 transacties per seconde te verwerken en daarbij moet je voor de finaliteit van een bitcoin transactie wachten totdat deze is opgenomen in een nieuw blok. Dat maakt het niet enorm praktisch om bitcoin te gebruiken voor dagelijkse betalingen.
Daar komt echter langzaam verandering in. Met de opkomst van het Lightning Network als meest veelbelovende technologie om bitcoin uiteindelijk te schalen naar een wereldwijd betaalnetwerk. Daarnaast zijn er steeds meer grote betaalproviders die bitcoin proberen te integreren in hun betaalnetwerken. We moeten niet vergeten dat Bitcoin nog een relatief jonge technologie is en dat het waarschijnlijk nog jaren gaat duren voordat je koffie betalen met bitcoin een realiteit is. Al bewijst onder andere El Salvador dat we op de goede weg zitten. Het mooiste voorbeeld van betalen met bitcoin in Nederland is nog altijd Arnhem, dat wereldwijd bekendstaat als een bitcoin-stad. Je kunt in Arnhem bij tientallen winkels terecht met je bitcoin, al moeten we eerlijk zijn dat het transactievolume nog niet indrukwekkend is.
Internationale webshops die bitcoin accepteren
Internationaal komen er steeds meer mogelijkheden om met bitcoin te betalen. Zo kun je onder andere terecht bij Wikipedia, Microsoft, AT&T, Overstock, Twitch, Namecheap, CheapAir, ExpressVPN en nog vele andere bedrijven. Al gaat de massale adoptie van bitcoin op dit vlak waarschijnlijk pas plaatsvinden indien de technologie daar klaar voor is. Het is op het moment van schrijven simpelweg veel eenvoudiger om je betalingen gewoon met fiatgeld te doen en te sparen in bitcoin. In Nederland en internationaal is bitcoin nog vooral een spaarmiddel. Een vorm van geld waarmee je jezelf kunt beschermen tegen inflatie.
Het is relatief eenvoudig om iedere maand je betalingen te doen met fiatgeld, maar je vermogen te bewaren in bitcoin. Je doet simpelweg al je betalingen met de euro, maar al het geld wat je over hebt stop je gelijk in bitcoin. Zo zit je vermogen in bitcoin, maar zodra je het nodig hebt voor betalingen zet je het om in fiatgeld voor je dagelijkse betalingen. Dat is nog een beetje omslachtig, maar volledig leven op een bitcoin standaard is op dit moment nog lastig. Tenzij je in El Salvador woont, waar je bij de Mc Donalds, Starbucks en vele andere bedrijven terecht kunt met je bitcoin.
Interessant aan het project in El Salvador is dat McDonalds en andere ketens daadwerkelijk het Lightning Netwerk in hun betaalsystemen geïntegreerd hebben. Mocht het een succes worden in El Salvador, dan is het een kwestie van kopiëren en plakken om betalen met bitcoin ook in filialen in andere landen te integreren. Het lijkt er dan ook op dat de technologie langzaam wordt klaargestoomd om overal ter wereld in ieder geval zijn intrede te kunnen doen.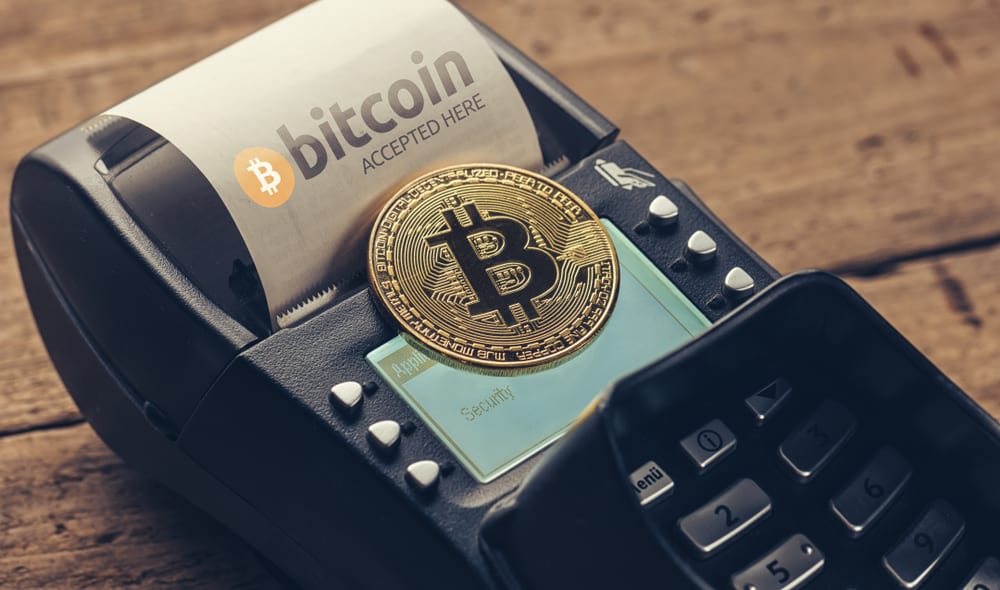 Abonnementen betalen met bitcoin
Voor het betalen van abonnementen geldt in principe hetzelfde als voor internationale webshops en winkels in Nederland. Toch zijn er al een aantal oplossingen op bitcoin gebouwd die het mogelijk maken om online je rekeningen te betalen met bitcoin. Zo kun je bijvoorbeeld bij BITY terecht om je rekeningen te betalen met bitcoin. Zij zorgen ervoor dat degene die je moet betalen gewoon euro's op zijn of haar rekening krijgt, terwijl jij met bitcoin kunt betalen. Volgens de website wordt BITY op dit moment al gebruikt door meer dan 78.000 gebruikers uit 98 verschillende landen. Zo zijn er steeds meer partijen en dus mogelijkheden om al je betalingen met bitcoin te doen.
Het is op dit moment wederom nog een omslachtige oplossing, maar als je echt graag met bitcoin wil betalen en volledig over wil op een bitcoin standaard. Dan is het mogelijk. Vaak kom je dan bij dit soort partijen terecht die voor jou op de achtergrond alles regelen. Het nadeel is dat je vaak ook wat kosten aan dit soort partijen kwijt bent, waardoor het nog maar de vraag is of het rendabel is om alles met bitcoin te betalen.
Ook zonder acceptatie betalen met bitcoin
Het is op verschillende manieren dus al mogelijk om te betalen met bitcoin zonder dat een winkel of dienstverlener bewust bitcoin accepteert. De meest eenvoudige manier waarop je op deze manier met bitcoin kunt betalen is door gebruik te maken van de verschillende bitcoin of crypto creditcards. Er zijn meerdere aanbieders waarbij je terechtkunt voor het aanvragen van een creditcard waar jij vervolgens je bitcoin of crypto kunt opladen om daarmee praktisch over de hele wereld te betalen.
Het enige lastige is dat je met dergelijke kaarten niet in alle winkels in Nederland terecht kunt. In het buitenland ben je meestal wel gedekt met de kaarten, maar in Nederland accepteren niet alle winkels creditcards. Zo kun je bijvoorbeeld je boodschappen bij de Albert Heijn niet afrekenen met de creditcard van Crypto.com of Coinbase. Langzaam maar zeker begint het via dit soort kaarten echter mogelijk om overal ter wereld met bitcoin te betalen, zonder dat de verkopende kant überhaupt doorheeft dat jij met bitcoin hebt afgerekend.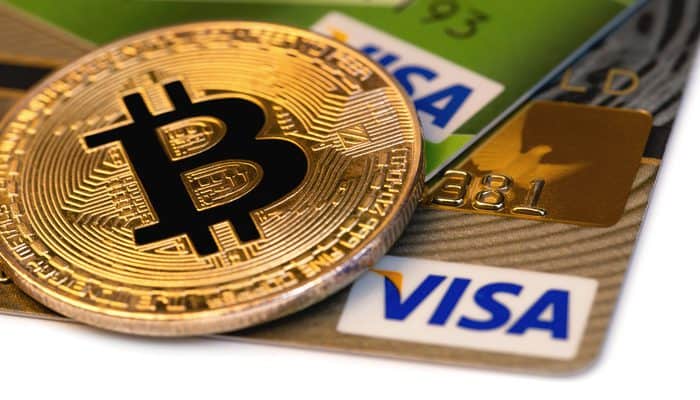 Bitcoin creditcard en crypto creditcard
Het interessante aan de bitcoin-betaalkaarten van de verschillende aanbieders is dat je vaak een percentage cashback krijgt bij iedere betaling. Zo kun je bij Crypto.com bijvoorbeeld tot wel 8 procent terugkrijgen op al je transacties. Al moet je daarvoor wel een relatief dure creditcard aanschaffen. De meeste bitcoin of crypto creditcards bieden een cashback van tussen de 1 en 2 procent. Die je vervolgens in een cryptocurrency naar keuze krijgt bijgeschreven. Zo kun je toch nog een beetje terugverdienen op je aankopen.
Stel dat je bijvoorbeeld een kamer bij Airbnb afrekent voor 1000 euro aan bitcoin, dan krijg je 10 tot 20 euro aan bitcoin cashback. Als bitcoin de komende jaren blijft presteren zoals het dat in het verleden ook heeft gedaan. Dan kan het zijn dat jouw vakantie met terugwerkende kracht ineens heel goedkoop was omdat je hebt betaald met bitcoin. Met name dit onderdeel van betalen met bitcoin is interessant en heeft naar ons idee de toekomst. Bitcoin moet uiteindelijk schalen in lagen, omdat de basislaag maar 7 transacties per seconde kan verwerken, en dit lijkt dan ook de ideale oplossing. Bitcoin wordt op deze manier als het ware ingeplugd op het netwerk van de grote betaalgiganten. Die vervolgens op de achtergrond alles regelen, zodat de ontvanger van de betaling niet eens weet met welke valuta jij hebt afgerekend.