Bitcoin (BTC) en privacy. Het zijn twee termen die voor de buitenwereld bijna onlosmakelijk met elkaar verbonden zijn, maar doorgewinterde bitcoiners weten wel beter. Bitcoin is een stuk minder privacy-vriendelijk dan de meeste mensen denken. Niet onregelmatig hoor je dan ook verhalen over criminelen die een zooitje bitcoin buitgemaakt hebben, om dat vervolgens gewoon weer te moeten inleveren zodra ze het naar een beursplatform sturen. 
De volledige transactiegeschiedenis van bitcoin is in principe openbaar en iedere transactie is te volgen en terug te traceren. Zo is het voor ervaren blockchain-opsporingsspecialisten vaak een fluitje van een cent om bepaalde bitcoins te markeren als die in de verkeerde handen terecht zijn gekomen. Een manier om het spoor van transacties achter je te wissen en je privacy op het bitcoin netwerk te verhogen is door bitcoin mixers te gebruiken. Een bitcoin mixer gooit jouw bitcoins met die van andere mensen in een blender. Vervolgens krijg je uit het brouwsel van die blender bitcoins terug die niet meer naar de oorspronkelijke bitcoin terug te traceren zijn. Althans, dat is het idee van een bitcoin mixer.
Waarom een bitcoin mixer gebruiken?
Privacy op het web is een onderwerp dat steeds vaker terugkomt in de media. Overheden, bedrijven en individuen weten vaak meer over ons dan we denken. Binnen de Bitcoin-gemeenschap is er een grote groep mensen die het belang van privacy hoog in het vaandel heeft. Niemand heeft het recht om te weten hoeveel bitcoin jij hebt en niemand heeft het recht om jouw financiële transacties in te zien. Indien jij hier hetzelfde over denkt of andere redenen hebt om jouw sporen op het bitcoin netwerk uit te wissen, kun je ervoor kiezen een bitcoin mixer te gebruiken.
Wat je hierbij wel moet bedenken is dat de Belastingdienst over het algemeen niet heel vrolijk wordt van bitcoin mixers. Als jij straks bij de belastingopgave niet meer kunt aantonen hoe jij precies aan je bitcoin bent gekomen, dan kan je nog weleens voor een onaangename verrassing komen te staan. Ook zijn er cryptocurrency exchanges die moeilijk kunnen doen als jij bitcoin naar een beurs stuurt die uit een mixer zijn gekomen. Hoewel het gebruik van een bitcoin mixer goed is voor je privacy, kleven er dus ook significante nadelen aan. Het is aan jou als individu om te bepalen wat er voor jou het belangrijkste is.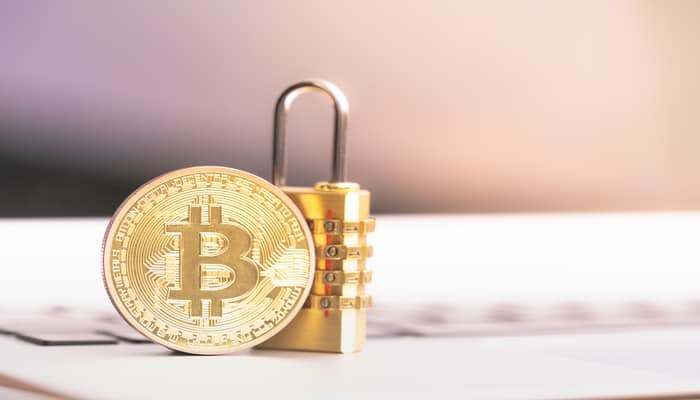 Welke bitcoin mixers zijn er?
In hoofdlijnen kunnen we twee soorten mixers onderscheiden: gecentraliseerde mixers en gedecentraliseerde mixers. De eerste variant behoort tot de eerste generatie van bitcoin mixers die momenteel in rap tempo hun populariteit verliezen. In de kern komt het erop neer dat je als gebruiker je bitcoin naar de dienstverlener opstuurt met een kleine commissie. Hoe meer mensen dat doen en hun bitcoin bij de dienstverlener in de bitcoin mixer stoppen, hoe beter uiteindelijk de privacy is van de munten die door de dienstverlener aan de deelnemers worden uitgedeeld. De reden waarom deze vorm van bitcoin mixers aan populariteit inlevert is dat derde partijen onder andere de website van de dienstverlener kunnen loggen om bezoekers te traceren.
Decentrale bitcoin mixers daarentegen doen het steeds beter. Je kunt deze gebruiken zonder dat je jezelf bij een gecentraliseerde partij hoeft te melden. Met de protocollen van onder andere CoinSwap, CoinJoin en SharedCoin kunnen gebruikers met elkaar hun bitcoin in de mixer gooien. Als het benodigde aantal participanten aanwezig is voor het mixen van de bitcoin, dan gaat het proces van start. Niemand hoeft elkaar hiervoor te kennen, het protocol houdt automatisch alles bij en regelt exact hoeveel bitcoin er naar wie toegestuurd moet worden.
Zijn bitcoin mixers veilig?
Het is belangrijk om je te beseffen dat bitcoin mixers niet 100% veilig zijn. Dat wil zeggen dat het niet volledig is uit te sluiten dat een opsporingsdienst of niet-overheidsentiteit die jouw transacties wil traceren alsnog bij jou uitkomt. Dat neemt niet weg dat het gebruiken van bitcoin mixers een significante verbetering van je privacy oplevert, indien je daar veel waarde aan hecht. Het grote nadeel op dit moment is dat veel exchanges het gebruik van bitcoin mixers nog verbieden. Wat betekent dat ze jouw account kunnen sluiten indien jij bitcoin naar de exchange stuurt die uit een mixer komen.
Al kun je jezelf afvragen hoeveel zin het heeft om een mixer te gebruiken als je daarna je bitcoin weer naar een exchange wil sturen. Daar staat alles immers volledig op jouw eigen naam en kan een overheid er eenvoudig achter komen hoeveel bitcoin je hebt. Al is het wel leuk om met bitcoin mixers te spelen. Al is het maar om beter te leren hoe bitcoin werkt en wat je er allemaal mee kunt doen. In Nederland hebben wij niet zoveel te vrezen van de overheid, maar er zijn landen waar de situatie anders is. Daar kan een bitcoin mixer de manier zijn voor mensen om met hun vermogen uit het land te ontsnappen.