De AI industrie groeit met rasse schreden. Volgens een onderzoeksrapport van PricewaterhouseCoopers (PWC), ziet het er naar uit dat deze industrietak goed zal zijn voor een bijdrage van maar liefst $15,7 biljoen (15,7 x 1000 miljoen) aan de wereldeconomie in het jaar 2030. Daarnaast is de verwachting dat de som van het mondiale bruto binnenlands product (BBP) 14% hoger zal zijn door de ontwikkelingen op gebied van AI.
Tegelijkertijd wordt de blockchaintechnologie al op een breed vlak in verschillende sectoren toegepast. Volgens het Amerikaanse CNBC zal rond 2030 de waarde van blockchain, die wordt bijgedragen aan de economie, ruim $3,1 biljoen bedragen.
Er zijn op het moment al goede voorbeelden van de samenwerking tussen blockchain en AI.
SingularityNET, een handelsplatform gebaseerd op blockchain, slaagde er inmiddels een ICO in december $36 miljoen te werven. Neuromation, een data platform voor 'deep learning' applicaties' haalde maar liefst $50 miljoen op.
Blockchaintechnologie bewerkstelligt een veilig samenwerking tussen partijen die nog niet eerder hebben samengewerkt. Het creëert een peer-to-peer systeem binnen een enkel systeem en rekent daarmee af met derde partijen en daarmee onnodige kosten en tijdverspilling.
Transparantie, veiligheid en snelheid
Één van de meeste welkome aspecten die blockchaintechnologie ons brengt is verhoogde veiligheid. Als een AI applicatie ontwikkeld wordt in een gecentraliseerd systeem, is het van belang dat de integriteit en veiligheid van data wordt gewaarborgd. Daarbij is het belangrijk dat de zogeheten 'machine learning' secuur en accuraat is en de interface, die de AI omhult, een waarheidsgetrouwe weergave geeft van de output van de AI. In een dergelijk gecentraliseerd model kan de AI-ontwikkelaar in principe alleen maar blind vertrouwen op het platform waarop de AI applicatie is ontwikkeld.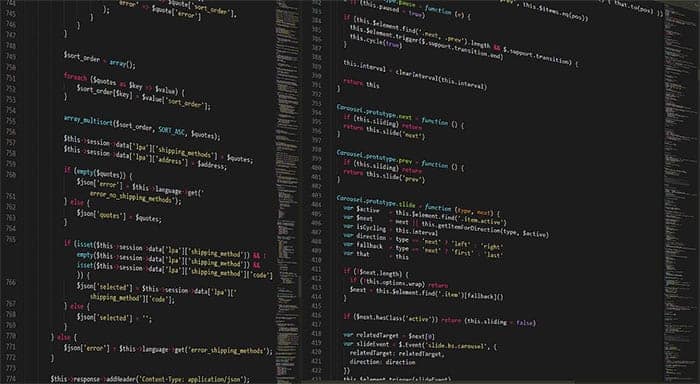 Blockchaintechnologie biedt echter transparantie en toegankelijkheid aan alle deelnemers van het netwerk. Het netwerk werkt gedecentraliseerd door middel van peer-to-peer dataverkeer waardoor de veiligheid van het netwerk aanzienlijk groeit. Het bewerkstelligt dat informatie niet zomaar kan verdwijnen van het netwerk. Door het gebruik van smart contracts is het mogelijk om eerlijke en veilige transacties te realiseren zonder tussenkomst van een derde partij.
Grenzeloos
Omdat de blockchaintechnologie kan draaien op een netwerk computers en niet afhankelijk is van derde partijen met een vaste fysieke locatie, zijn grenzen niet van belang. Laat dit nu juist een aspect zijn dat voor AI-ontwikkeling en met name datasets van groot belang is. Het creëren van datasets is niet alleen afhankelijk van vooraanstaande, goed betaalde ontwikkelaars, maar ook van lager betaalde ontwikkelaars uit ontwikkelingslanden die geen bankrekening hebben. Beide groepen zijn nodig voor gedegen 'machine learning'.
Voor de laatstgenoemde groep kan het handelen in cryptocurrencies een aantrekkelijke bezigheid zijn. In tegenstelling tot fiat transacties zijn blockchaintransacties niet of minder onderhevig aan lokale wetgeving en bankregelementen. Op blockchainplatformen kunnen ontwikkelaars simpel een ontwikkelingstaak ten toon stellen tegen een betaling, die iedereen ter wereld op zich kan nemen om geld te verdienen.
Toegankelijkheid
De samenkomst van Blockchain en AI versimpelt de samenwerking met ontwikkelaars die werk kunnen verrichten op crowd-source basis. In veel ontwikkelingslanden is het niet makkelijk om een bankrekening te openen, wat er voor zorgt dat het maken van fiat betalingen wordt bemoeilijkt. Het betalen of betaald krijgen in cryptocurrencies vergt een aanmaak van een cryptowallet die hooguit een aantal minuten kost.
Al met al kan blockchaintechnologie zorgen voor een versnelde adoptie van AI door het alledaagse leven, door een grote gemeenschap te betrekken en werkverschaffing te realiseren voor ook de kleine man. Het heeft de potentie om de huidige struikelblokken van AI-ontwikkeling te overwinnen en zo AI efficiënter, transparanter en goedkoper te laten groeien.