JUN Meta, het op het Klatyn Netwerk gebaseerde GameFi project, heeft een lanceer agenda aangekondigd voor 's werelds eerste play-to-earn (P2E) Social Casino dat draait om non-fungible tokens. Het spel wordt verwacht op 20 januari 2022. Echter, voor de lancering zal er een NFT voorverkoop plaatsvinden 13 januari, 2 uur (UTC +9).
Aangezien andere grote P2E social casino aanbieders nog in de vroege fases van ontwikkeling staan kan JUN Meta als een koploper gezien worden.
P2E is een afkorting voor 'Play-to-Earn' en refereert naar het spelen van een spel en tegelijkertijd geld verdienen. JUN Meta heeft een nieuw P2E model gebouwd dat elementen leent uit traditionele DeFi systemen, maar de focus ligt op NFT's. JUN Meta heeft een ecosysteem gebouwd gebaseerd op twee centrale waarden: 'P2E' en 'NFT', beide globale trending concepten met mainstream aandacht.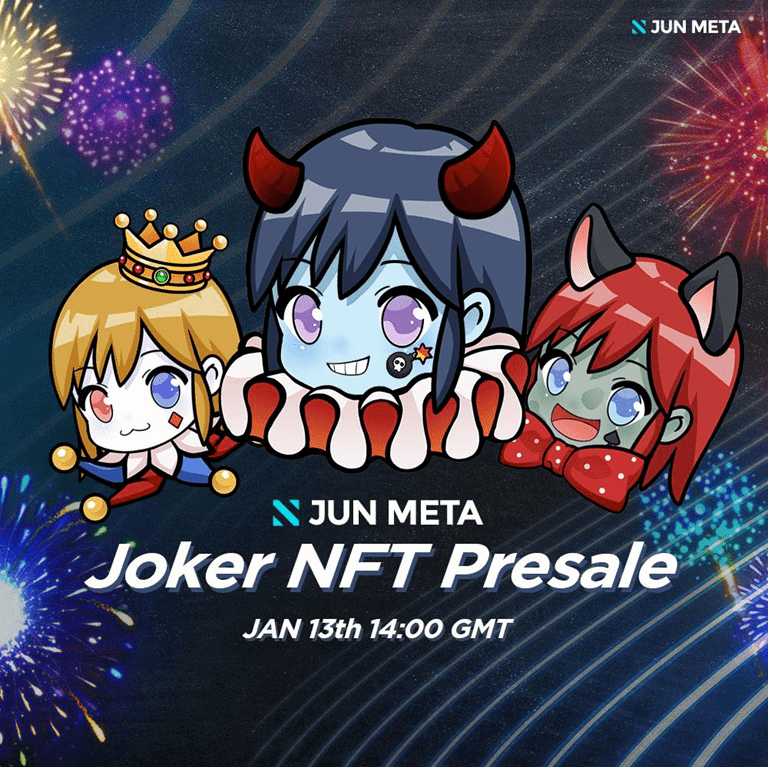 Social Casino lijkt op het welbekende genre van vermaak, maar het wordt niet beïnvloed door nationaliteit of cultuur. Daarom heeft het een lage barrière voor toegang. Het JUN Meta project lost het beloning inflatie probleem – waarmee veel P2E titels worden geconfronteerd – door een Continuous Burning Mechanism. JUN Meta geeft prioriteit aan twee doelen: Algoritme stabiliteit en winstmaximalisatie voor de gebruiker.
Een bron bij JUN Meta liet weten: "We hebben het doel gesteld om een Metaverse ecosysteem op te zetten waarin JUN, JUNS en Game Tokens in een virtuele cyclus draaien door op een organische manier DeFi, GameFi, P2E en de gemeenschap rondom NFT technologie te verbinden. Na het veiligstellen van onze positie in de markt, wil JUN Meta een vooraanstaand P2E platform worden door meer genres en content naar onze gebruikers te brengen."
JUN Meta is toegankelijk via Kaikas, Klip, Metamask en D'cent digitale wallets en het heeft een digitale web- en mobiele interface voor een optimale gebruikerservaring.
Je kunt altijd in zoekmachines naar JUN Meta zoeken voor meer details of je kunt lid worden van het Telegram kanaal voor de laatste updates.
---
Bovenstaand artikel is een ingezonden stuk en valt buiten de verantwoordelijkheid van Crypto Insiders. Dit is geen financieel advies.