De handel in vastgoed kent een lange geschiedenis, al is het niet duidelijk wanneer deze precies is ontstaan. Wel is duidelijk dat het in de middeleeuwen al een belangrijke investeringsmogelijkheid was en vandaag de dag wereldwijd een bloeiende industrie is. Met de opkomst van blockchain-technologie en de applicatie van deze technologie in een breed scala aan sectoren heeft ook de handel in vastgoed te maken met een welkome doorontwikkeling. Zo worden drempels en problemen omtrent toegankelijkheid, het vastleggen van eigendom, de transparantie hiervan en trage processen aangepakt. Een van de partijen die actief en succesvol is in het verhandelen van vastgoed op de blockchain is het internationale vastgoedbeleggingsbedrijf Max Property Group met haar hoofdkantoor in Rotterdam.
Max Property Group, dat tientallen jaren aan ervaring heeft in de handel in vastgoed, werkte in 2017 al aan de ontwikkeling van een crowdfunding-platform voor vastgoed op de blockchain; een platform dat onder de naam Max Crowdfund in 2018 het licht zag. Vastgoedtransacties en de bijbehorende diensten van Max Crowdfund vinden plaats op een zogeheten child chain van Ardor. Laatstgenoemde partij is een blockchain as a service (BaaS-) provider en biedt Max Crowdfund de infrastructuur om haar diensten middels blockchain-technologie veilig en decentraal te regelen en om transparantie te bieden. Hoewel de transacties op de blockchain van Max Crowdfund verlopen via haar eigen Max Property Group token (MPG-token) doe je investeringen gewoon in euro's. Wel is het zo dat je, net als dat mogelijk is met bijvoorbeeld bitcoin (BTC) of ethereum (ETH), via cryptocurrency exchanges kan speculeren met de MPG-token. Heb je vertrouwen in het platform van Max Property Group dan is dit wellicht het overwegen waard!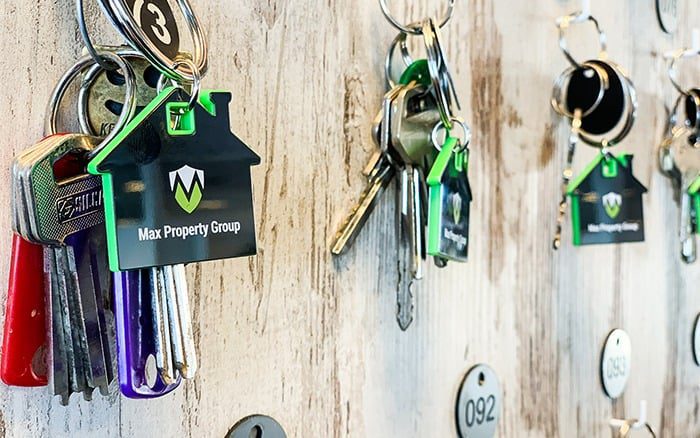 Goed, stel je wilt investeren in vastgoed, dan heb je buiten bovengenoemde methode om te maken met een tijds- en arbeidsintensief proces. Middels een derde partij, vaak een makelaar, moet je op zoek naar een geschikt vastgoedobject. Inspectie en reparatie van het object en het managen van de investering zijn aspecten die voor jouw rekening zijn. Daarbij rekent de makelaar kosten en is het geen geheim dat vastgoed duur kan zijn. Al met al maakt het de drempel voor dergelijke investeringen hoog en is daarom een investering in vastgoed niet voor iedereen weggelegd. De vastgoedobjecten die Max Crowdfund aanbiedt zijn al door experts geïnspecteerd en beoordeeld zodat je dat als aspirant-investeerder niet hoeft te doen. Daarnaast draagt Max Crowdfund zorg voor de contracten en overige bescheiden die gemoeid zijn met een vastgoedobject en de overdracht ervan. Via het platform van Max Crowdfund investeer je in een fonds waardoor de investering en het risico worden verspreid over meerdere projecten, waarmee direct het meest aantrekkelijke voordeel zich voordoet: je kan hierdoor investeren met een minimale inleg van maar €1.000 euro!
Max Property Group zorgt voor een frisse wind en maakt het voor een groot publiek mogelijk om op een laagdrempelige, veilige en transparante manier te investeren in vastgoed. Het bedrijf laat goed zien hoe adoptie van blockchain-technologie deuren kan openen, tijd en geld kan besparen en financiële vrijheid kan bieden. Wil je meer lezen en kijken naar de investeringsmogelijkheden? Klik dan hier om je gratis aan te melden voor Max Crowdfund!
Wil je op de hoogte blijven van het laatste nieuws? Abonneer je dan op onze push-berichten, Facebook– of Twitter. Meediscussiëren? Meld je dan aan voor ons Telegram kanaal.