Afgelopen oktober maakte het Nederlandse sociale mediabedrijf AIOW bekend dat het verzamelobjecten als NFT's uit ging brengen, om zo het gebruik van het platform te versterken. Nu het sociale medium steeds meer vorm begint te krijgen is het zo ver; de eerste NFT's zijn vanaf morgen beschikbaar.
Het bedrijf vertelde ons dat zaterdag 15 januari de eerste airdrop plaatsvindt. Hier worden de eerste 500 Karma Chameleons (TKC's) verspreid onder eigenaren van de AIOW-token. In totaal moeten er 10.000 NFT's van de kameleon-mascotte verschijnen in eindeloos veel variaties. Naast de exclusieve tokens sparen kun je ze als contentmaker gebruiken om bepaalde eigenschappen te verbinden met je posts. Zo kun je een bril of een snor koppelen aan kortingen, bonussen of aan toegang tot exclusieve posts.
Geluk
Ook krijgt elke NFT een geluksscore toegewezen, een hogere score geeft aan dat je meer AIOW-tokens ontvangt bij een airdrop. Je kunt ze verder 'socketen' op het AIOW-platform. Dit is het staken van de NFT op het AIOW-platform. Het levert je extra AIOW-tokens op terwijl je eigenaar blijft van de verzamel-items, maar je kampt niet met de hoge gas fees die je bij het volledig staken zou moeten betalen. Het AIOW-platform en de NFT's zijn namelijk gebouwd op de Ethereum blockchain.
Extra verdienen met gouden ei
Als laatste is er nog een verrassing: Bij elke TKC die wordt gemint krijg je een ei in je wallet. Zodra alle NFT's zijn gemint worden ze zichtbaar gemaakt, en tussen de eerste 1.000 geminte NFT's zit een gouden ei. Als je het gouden ei wint krijg je na de onthulling van alle NFT's twaalf maanden lang 500 Amerikaanse dollar per maand aan AIOW-tokens in je ETH-wallet.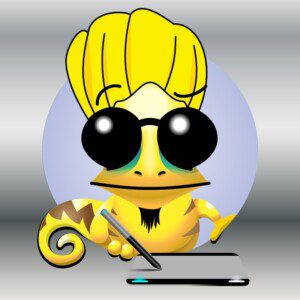 Er zijn dus vijf verschillende manieren om de NFT's te gebruiken en er geld mee te verdienen. Ze zijn beschikbaar op NFT-platform OpenSea. Hoe hoog de eerste biedingen zullen liggen is nog niet bekend, daarvoor zullen we moeten wachten tot morgen. Heb jij binnenkort ook verzamelobjecten van de opvolger van Facebook en Google?
Lees hier meer over AIOW.