Zijn alle paasmaaltijden achter de kiezen en alle paaseieren gevonden? Dan kunnen we ons nu weer op het reilen en zeilen van blockchain en cryptocurrency focussen! We gaan je daarbij helpen: nóg meer content, nóg kortere lijntjes en nóg meer interactie!
Crypto Insiders zit op Telegram! Hè, wat, telegram? Wees gerust, we gaan niet terug in de tijd. Telegram is een hard groeiende, online berichtendienst die onder blockchain– en cryptocurrency-enthousiastelingen erg populair is. We willen met dit Telegramkanaal een platform bieden waarop je vanaf je computer, laptop, tablet of smartphone met ons en onze community discussie kan voeren. Heb jij vragen, opmerkingen, wil je de community tippen, discussiëren of wil je je gal spuwen (wel inhoudelijk dan hè)? Dat kan op ons kanaal!
Ook worden de wekelijkse bitcoin (BTC) koersanalyses van Crypto Insider David besproken en krijg je elke doordeweekse dag exclusief toegang tot een korte koersupdate in videoformaat!
Bitcoin heeft een nieuw hoogtepunt bereikt voor 2019; lijkt me een mooi moment om je in de discussie te mengen. Klik hier om dat te doen op ons Telegramkanaal!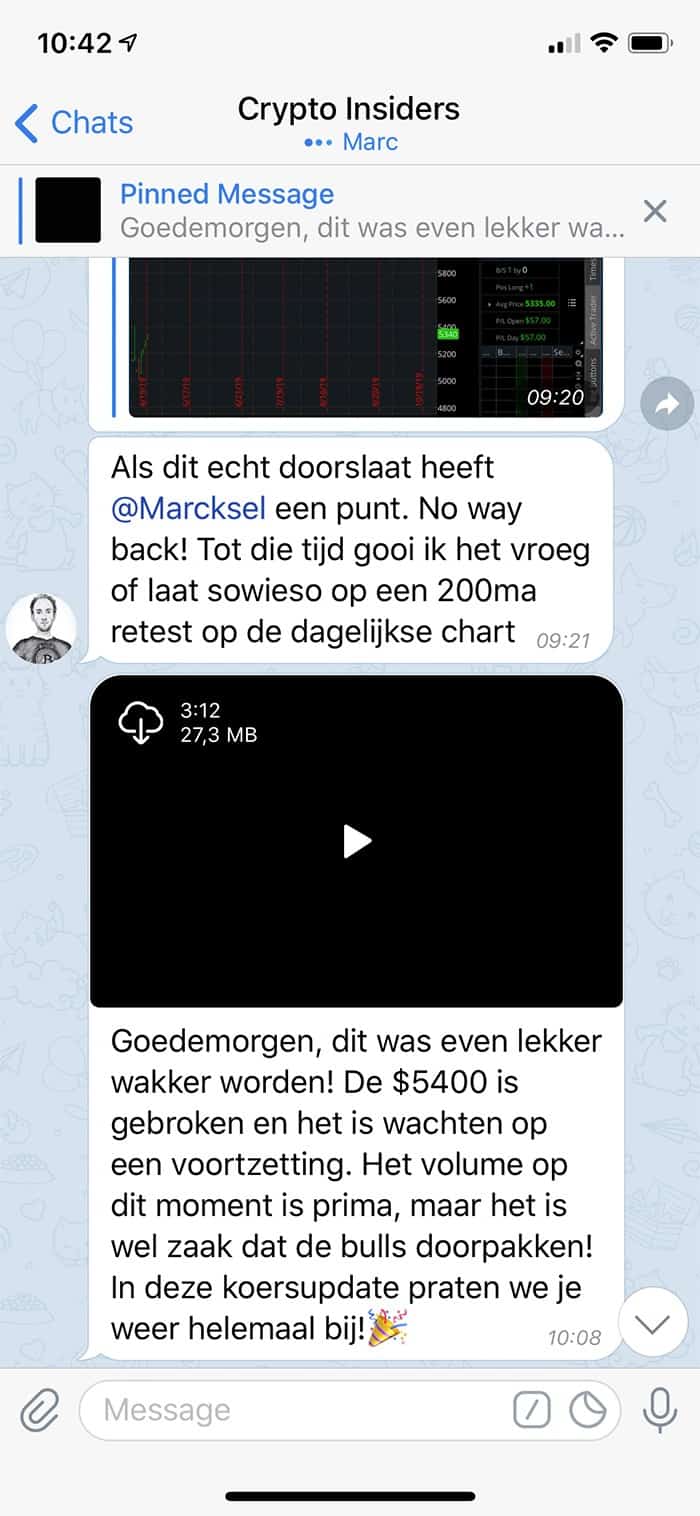 Afbeelding: Ons Telegramkanaal op je smartphone
Wil je op de hoogte blijven van het laatste nieuws? Abonneer je dan op onze push-berichten, 
Facebook
– of Twitter. Meediscussiëren? Meld je dan aan voor ons Telegram kanaal.
[ci-widget-v2]