In deze rubriek kijken we naar reeds gepubliceerde technische analyses die voorkomen in de dagelijkse koers-analyses. In dit artikel kijken we naar wat er gebeurd is met Secret (SCRT) en of de steun- en weerstandslijnen of patronen zich hebben gedragen zoals we dachten dat ze zouden gedragen. Hierdoor kunnen we stellen of het trading plan bijgesteld moet worden of al voltooid is.
Wat werd er de vorige keer gezegd?
In de vorige analyse gaven we aan dat er mooie trendlijnen te tekenen waren op de grafiek van SCRT. De niveaus waren allemaal goed te volgen en de trends bleven in het verleden vaak in stand. Hierdoor konden we stellen dat de interne steunlijn ook een lijn was om in de gaten te houden. We gaven hier aan dat een retest op dit niveau een mooi instapmoment zou kunnen zijn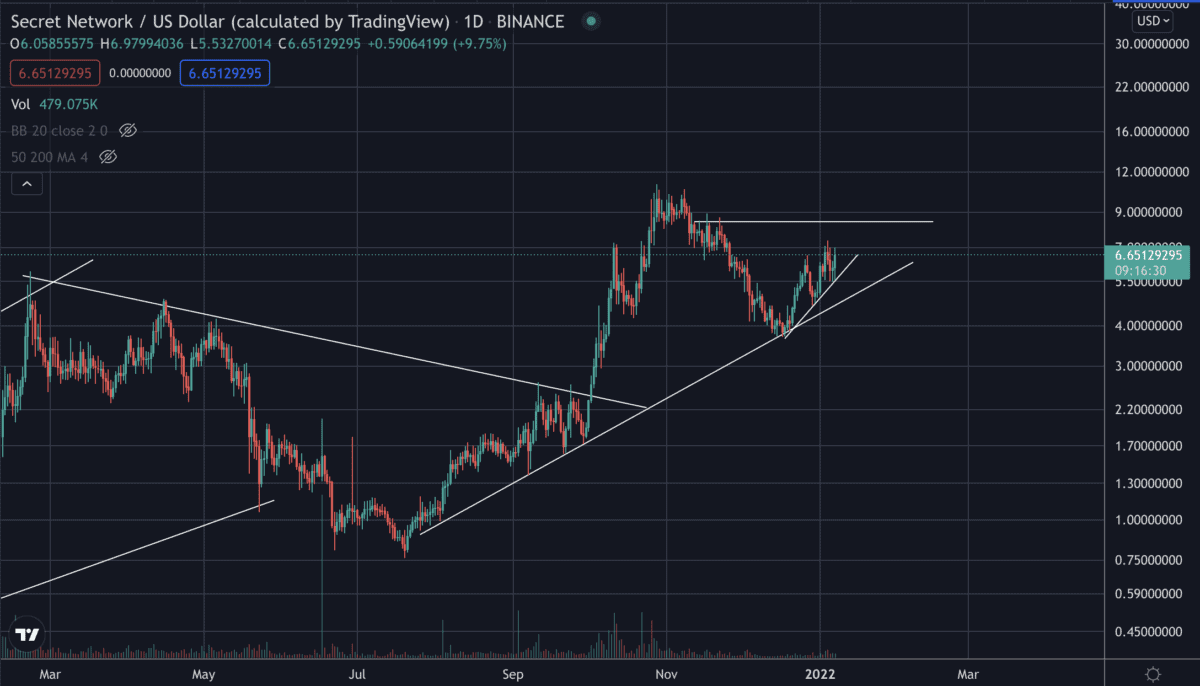 Hoe ziet het plaatje er nu uit?
Op dit moment kunnen we inderdaad duidelijk zien dat SCRT nog niet klaar was met stijgen. De steunlijn is geraakt en had hierdoor als goed instapmoment kunnen fungeren. De koers daalde echter wel nog onder de steunlijn echter was dit geen overtuigende breakout. De positie bleef hierdoor gewoon in stand. Mocht de retest op de steunlijn gebruikt zijn als entry zou dit een rendement op hebben geleverd van ongeveer 60% tot nu toe. Dit had dus een geweldig rendement geweest. De weerstand is ook geraakt. Dit zou, zoals we aan hebben gegeven in de analyse, een mooie eerst target zijn. Hier zou het een mooi moment zijn om de eerste winsten te pakken.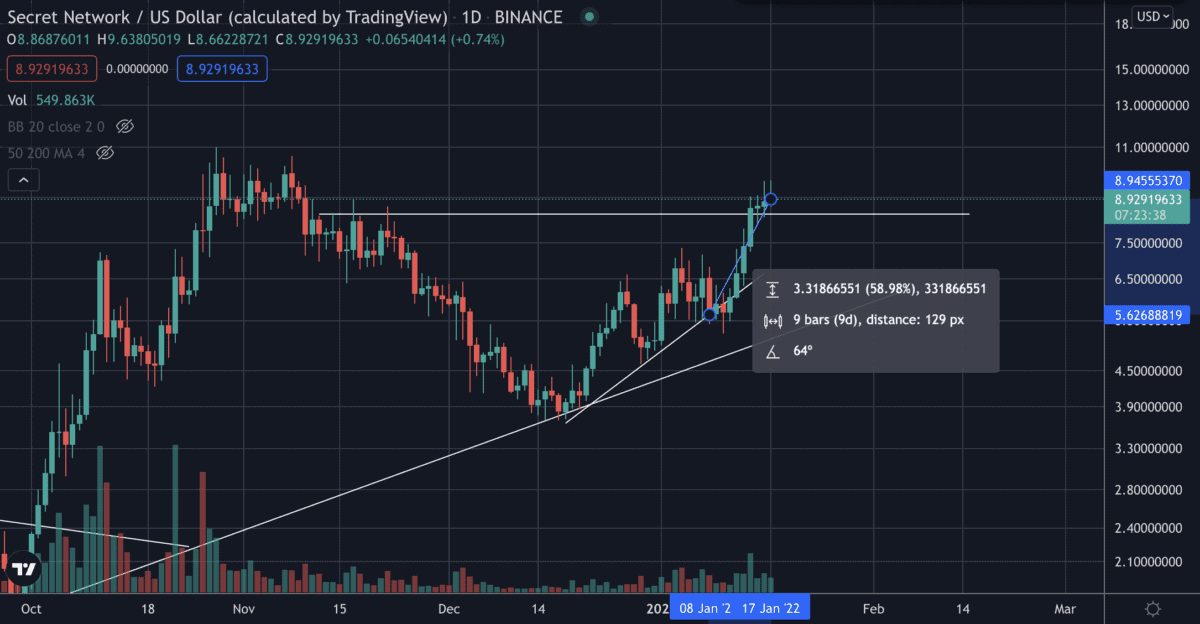 Wat zijn de verwachtingen voor de komende periode?
Of deze niveaus nog verdere impact gaan hebben op de koers is afhankelijk van een groot aantal factoren die dagelijks verschillen. Overweeg jij een positie te nemen in SCRT? In ons Discord kanaal voor leden bediscussiëren we het nieuws en zullen we verdere updates met jullie blijven delen. Ook zullen hier additionele technische analyses gedeeld worden door een van onze analisten die dieper op de koers ingaan. Je komt hier eenvoudig in contact met onze analisten en crypto coaches, zij helpen je graag een weloverwogen beslissing te maken.