Geboren en getogen in Limburg, Didi Taihuttu, werd in 2017 plotseling wereldberoemd. Hij verkocht namelijk zijn hele hebben en houden en besloot alles te investeren in bitcoin. Vervolgens reisde hij samen met zijn familie de hele wereld over.
Vandaag de dag is Didi nog altijd even overtuigd van bitcoin en de crypto-industrie, maar hoe is het eigenlijk allemaal begonnen? Wat zette Didi ertoe om all-in te gaan en zijn oude leven achter zich te laten. Dit en nog veel meer lees je in dit exclusieve interview met de patriarch van de Nederlandse 'Bitcoin Family', Didi Taihuttu!
Veel lezers van Crypto Insiders zullen vast wel enigszins bekend zijn met het verhaal van de 'Bitcoin Familiy', maar wat deed jij eigenlijk voordat je jezelf volledig op bitcoin stortte?
Ik ben natuurlijk ooit geboren en daar is het allemaal begonnen. Mijn hele jeugd ben ik verslaafd geweest aan voetbal, ik heb mijn hele jeugd profvoetbal gespeeld bij Fortuna Sittard. Op een gegeven moment ben ik gaan studeren aan de HEAO. Tijdens die periode ben ik mijn moeder verloren en ben ik zelfstandiger geworden en ben ik bedrijven gaan bouwen.
Ik heb eigenlijk nooit voor een baas gewerkt. Ik lieg: Drie maanden, maar na drie maanden had ik het wel gezien en dacht ik bij mezelf: 'Ik ga toch niet op zo'n kantoor zitten luisteren naar iemand die veel minder verstand van zaken heeft dan ik.' Toen ben ik mijn eerste bedrijf gestart.
In de kelder van mijn vader ben ik begonnen met computercursussen te geven. In het begin waren het twee computers, toen werden het er vijf. Dat bedrijf met vijf computers groeide uit tot meer dan 200 computers. Uiteindelijk had ik dus een gigantisch mooi IT- bedrijf opgebouwd.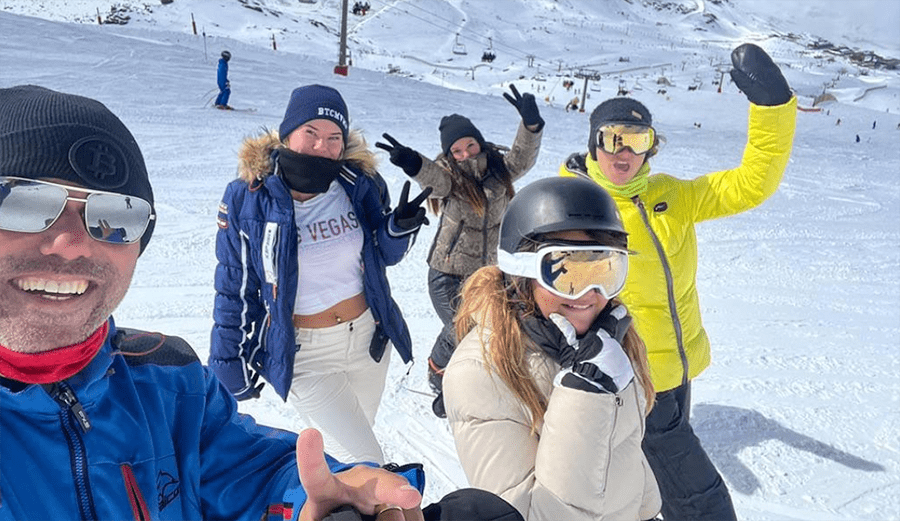 Hoe ben je toen voor het eerst met crypto in aanraking gekomen?
Tijdens die periode dat ik die onderneming had, in 2013 dus, kwam er een vriend op mij af en hij vroeg: 'Didi, heb je wel eens van bitcoin mining gehoord?' Ik had toen weleens van bitcoin gehoord, maar wat het allemaal inhield wist ik niet. Die vriend heeft mij toen eigenlijk alles uitgelegd. Hij zei: 'Je kunt er heel rijk mee worden, en je kunt er het huidige systeem mee omver werpen.'
In 2013 dus, kwam er een vriend op mij af en hij vroeg: 'Didi, heb je weleens van bitcoin mining gehoord?
Dat waren twee dingen die op dat moment in mijn leven mijn passie waren. Ik wilde voor mijn 30ste miljonair zijn. En de revolutie, tegen het systeem en de overheid, dat is iets wat in mij zit vanuit mijn Molukse achtergrond. Die combinatie wakkerde bij mij het vuurtje aan. 
Toen zijn we in 2013 bij mij in het kantoorpand begonnen met het minen van bitcoins. Wij hebben ons helemaal kapot gelachen, het was een gigantisch toffe tijd. Op een gegeven moment hadden we 60 miners draaien. Wij waren ons al rijk aan het tellen en in 2014 kwam toen, BAM, die crash en vanaf dat moment waren de bitcoin miners niet meer rendabel. Toen zijn we overgestapt op het minen van dogecoin.
Waarom heb je na het minen op een gegeven moment besloten om all-in te gaan, je huis te verkopen en eigenlijk alles achter te laten?
Dat jaar dat we die crash hadden, in 2014, dat was ook het jaar dat mijn bedrijf op de top draaide. Er was heel veel werk en op het einde van 2014 en toen belde mijn vader mij op: 'kom naar het ziekenhuis, ik ben ernstig ziek'. Mijn vader was ook profvoetballer en hij was als het ware een held voor mij. Ik wist niet hoe ik ermee moest omgaan. 
Ik heb toen besloten managers in te huren om mijn bedrijf te runnen en ik ben toen met mijn familie weer bij mijn vader gaan wonen, om toch het laatste jaar nog met m'n vader door te brengen. Een jaar later overlijdt hij en op dat moment realiseer ik me eigenlijk dat ik teveel aan het doen ben: Ik heb een burn-out.
Wat als we alles verkopen wat we hebben, alles storten in crypto en als digitale nomaden de wereld rondreizen.
Dat punt heeft mij ertoe gezet om mijn leven te veranderen, ik had een reset nodig. Ik zei tegen mijn vrouw laten we drie maanden op reis gaan en gewoon kijken wat daar van komt. Die drie maanden werden zeven maanden en op een gegeven moment belde die oude vriend van het bitcoin minen mij weer op. 'Didi, ga echt even naar je bitcoins en dogecoins kijken. Het is echt niet normaal meer.' Ik dus alles checken en ik had nog een paar miljoen dogecoin, ik had nog bitcoin.
Ik zag de prijs omhoog gaan, ik zag de communities groeien en op dat moment realiseerden mijn vrouw en ik eigenlijk dat we heel gelukkig waren tijdens het reizen. Toen hebben we op het strand besloten om dit gewoon voort te zetten. Wat als we alles verkopen wat we hebben, alles storten in crypto en als digitale nomaden de wereld rondreizen.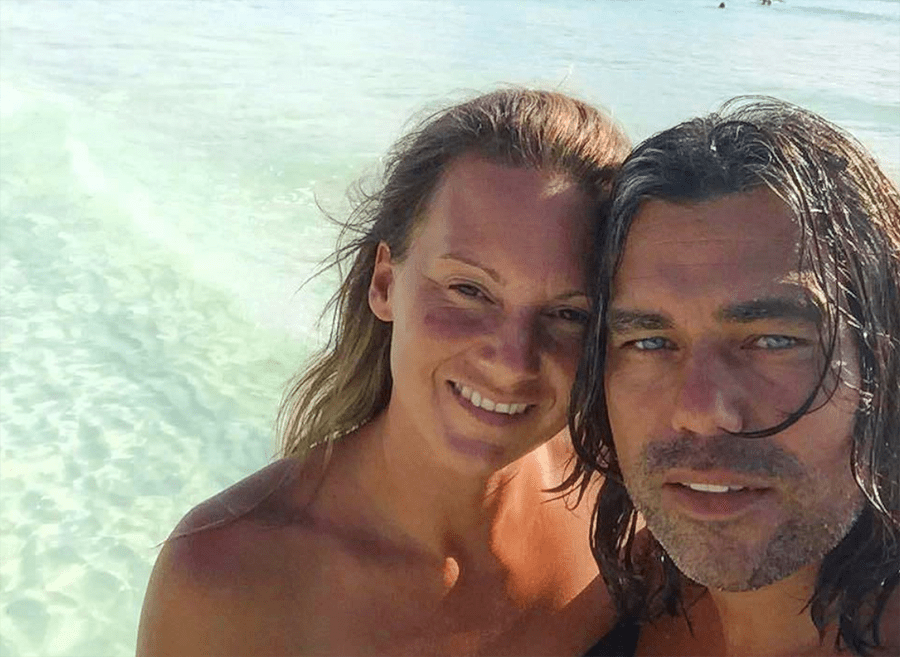 Voor mij was het twee vliegen in één klap: Ik kon mijn leven veranderen en ik kon daarmee proberen de hele wereld te veranderen.
Jij bent duidelijk volledig tegen het bestaande financiële systeem, maar stel jij gaat boodschappen doen. Betaal jij je boodschappen dan ook in bitcoin?
Nou, wij proberen zo veel mogelijk met bitcoin te betalen. Ons streven is om het traditionele bankensysteem over te slaan, maar dit lukt nog niet altijd. Wij hebben wel crypto debit cards waarmee wij dus kunnen betalen in supermarkten met bitcoin, maar de winkel ontvangt dan helaas nog steeds euro's. Ongeveer 80% van onze totale uitgaven doen wij volledig in crypto.
Had jij tijdens jouw bitcoin mining periode in 2013 ooit durven dromen dat een enkele bitcoin bijna $70.000 waard zou zijn? 
In die tijd hadden wij allemaal zoiets van: 'Als bitcoin toch ooit een keer $5.000 waard zou zijn, o man dan zijn we rijk.' Toen verdiende we ook nog veel bitcoins per block. Je kon je nooit voorstellen dat je zo makkelijk zo veel geld kon verdienen. Op een gegeven moment begon bitcoin te stijgen en toen begonnen wij toch langzaam aan wel echt in gekke scenario's te geloven. 
Toen heb ik eigenlijk begrepen dat dit ver over de $100.000 heen kan gaan, dat dit ver over de $1 miljoen heen kan gaan.
De echte bijstelling heb ik gedaan na de bullrun van 2017. Toen ben ik nog een keer dieper gegaan in de markt en in de economie in de wereld. Toen heb ik eigenlijk begrepen dat dit ver over de $100.000 heen kan gaan, dat dit ver over de $1 miljoen heen kan gaan, maar in het begin was het anders.
Jij zegt: 'Ik geloof dat bitcoin een miljoen gaat aantikken'?
Ja, makkelijk. 
Hoe lang gaat dat nog duren denk je?
Ik denk dat het nog wel tot 2030 zal duren voordat we dat soort getallen gaan aantikken, maar voor mij is het heel eenvoudig. Als je 21 miljoen bitcoins vermenigvuldigt met 1 miljoen, dan kom je uit op $21 biljoen dollar. Als je gaat kijken naar het totale cash geld dat aanwezig is in de wereld, dan zou deze $21 biljoen nog niet eens de helft hiervan zijn. En dan hebben we nog niet eens alle aandelen en derivaten etc. meegenomen. Dan zou je namelijk op meer dan een biljard dollar uitkomen aan het totale geld dat in de wereld bestaat.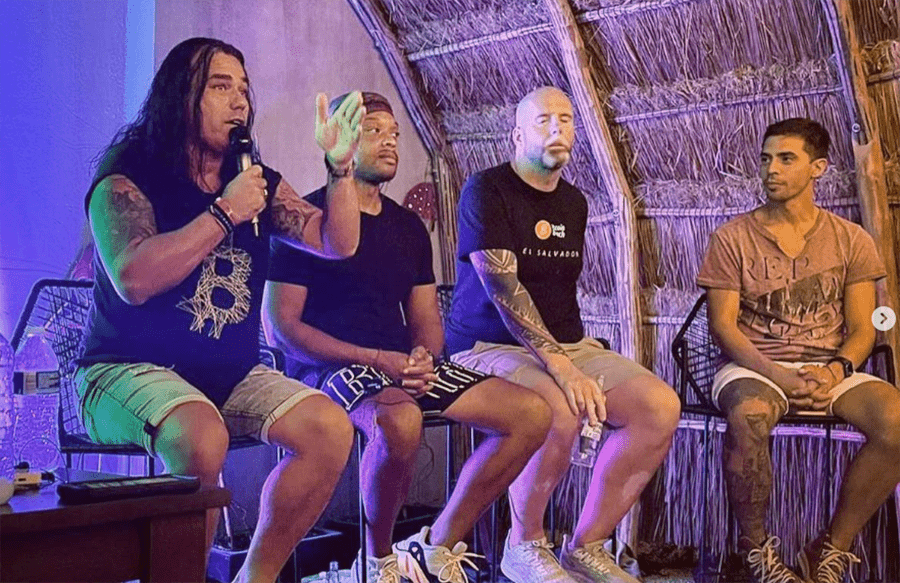 Zelfs als bitcoin naar een miljoen gaat, hebben we het nog maar over een fractie van de totale economie. Ik geloof oprecht dat als bitcoin een globale reserve currency gaat worden, moet worden, dat je deze waardes kunt gaan halen.
Wat zeg jij vandaag de dag tegen iemand die all-in bitcoin wil gaan?
Doen. 
Volg Didi op zijn eigen Instagram-kanaal of het kanaal van The Bitcoin Family.