Het Ethereum Hotel; dat is de naam van een nieuw hotel dat op 24 september in China is geopend. Het is het allereerste hotel in China, en wellicht in de wereld, dat openlijk cryptocurrency accepteert als vorm van betaling. Dat terwijl handel in cryptocurrencies in China verboden is.
Het hotel ligt in de National Scenic Area van de Sichuan provincie. Het Ethereum Hotel accepteert, zoals de naam suggereert Ethereum (ETH) als betaalmiddel. Op foto's van het hotel is echter ook een groot Bitcoin-logo te zien wat doet vermoeden dat het hotel ook Bitcoin (BTC) accepteert.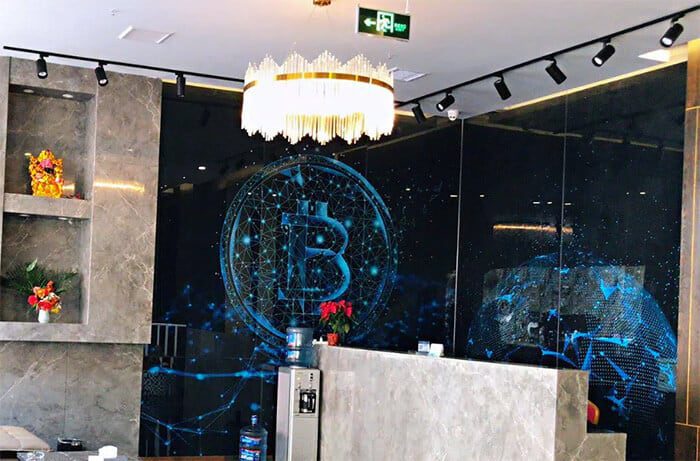 Er is nog geen reactie gekomen vanuit de Chinese overheid op het hotel, maar de vrees is dat deze niet positief zal zijn. De People's Bank of China (PBoC), oftewel de Chinese centrale bank, trad de laatste tijd hard op tegen de crypto-handel. De PBoC heeft toegang tot alle cryptocurrency-exchange geblokkeerd, financiële accounts met links naar cryptocurrencies zijn verboden en alle crypto-transacties op betaling-apps zoals WeChat en AliPay zijn verboden. Tevens zijn laatst genoemde partijen verplicht om melding te doen van verdachte transacties.
Toch blijft de crypto-handel in China groeien.Vooralsnog weten Chinese traders het verbod te omzeilen; bijvoorbeeld door eerst fiat-valuta om te zetten in Tether (USDT) via peer-to-peer netwerken. Op die manier blijven de identiteiten van de handelaren moeilijk voor de overheid om te achterhalen.
Dat geldt niet voor het Ethereum Hotel dat openlijk adverteert wie zij zijn en waar zij zich bevinden. De tijd zal leren hoe de Chinese overheid gaat reageren op het bestaan van het hotel.

Ethereum Hotel, China's first hotel that accepts $ETH as payment, is ready to open their business in National Scenic Area of Four Girls Mountain (Sichuan Province).

Source (in CN): https://t.co/CNF7po6IUq pic.twitter.com/YDQYC4EcZb

— cnLedger (@cnLedger) September 26, 2018
Wil je op de hoogte blijven van het laatste nieuws? Abonneer je dan op onze push-berichten, 
Facebook
– of 
Twitter
 pagina.
[ci-widget-v2]