Coorest, een Polygon native project, helpt bedrijven en particulieren hun CO2-uitstoot te compenseren met transparante en traceerbare web3-oplossingen. Het bedrijf is opgericht in 2021, heeft  een Nederlandse board en heeft ondertussen 40 werknemers van over de hele wereld in dienst.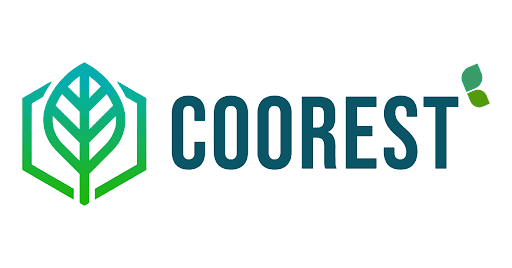 Door CO2 compensatie biedt Coorest een alternatief voor carbon offsets. In plaatst dat CO2 compensatie voor 20 jaar wordt afgekocht, wordt er gebruik gemaakt van 1 op 1 compensatie. Je kan compenseren wat er NU aan CO2 wordt gereduceerd. Het is namelijk maar gissen of een project over 20 jaar nog wel bestaat.
Alle projecten dienen te voldoen aan de Coorest Carbon Standard, gecertificeerd door de United Nations. De CO2 komt uit hoogstaande projecten die 100% traceerbaar zijn en wordt op het gedecentraliseerde platform aangeboden waar vraag en aanbod bij elkaar komen. Op deze manier wil Coorest de huidige CO2 markt openleggen door de zogenaamde "Middle man" er tussenuit te halen.
NFTrees
Coorest NFTrees zijn NFT's die verbonden zijn aan echte bomen. Met deze NFTrees is het mogelijk om CO2 tokens te genereren. Het aantal tokens dat wordt gegenereerd staat gelijk aan de CO2 reductie van deze bomen. Eigenaren van deze NFTrees kunnen $CCO2 tokens verzamelen vanaf het moment dat de boom geplant wordt. Momenteel werkt Coorest samen met initiatieven in Zaragoza, Spanje, en Mohawk, de Verenigde Staten, waar deze bomen worden geplant.
De NFTrees kunnen gebruikt worden om carbon tokens te verzamelen en vervolgens te verhandelen. De NFTree kan ook verkocht worden op het platform van Coorest op Venly. Bekijk de afbeelding hieronder om een idee te krijgen van de kosten en de opbrengsten.

Onboarden van groene projecten
Naast projecten in eigen land, maakt het Coorest platform het mogelijk om andere boom en reforesting projecten te onboarden. Deze projecten worden eerst getoetst aan de gecertificeerde Coorest Carbon Standard, voordat ze worden toegelaten tot het platform. Door real-life satellietdata wordt de hoeveelheid CO2 reductie van het project gemeten en wordt er periodiek bekeken of het project nog bestaat.  

CO2 tokens
De CO2 token heeft verschillende use cases:
De eigenaar van een NFTree genereert $CCO2 tokens vanaf het moment dat de 'echte' tegenhanger wordt geplant, om vervolgens de CO2 te verhandelen op het platform.

De eigenaar van een NFTree "burnt" de $CCO2 tokens ter compensatie van diens footprint. De $CCO2 tokens worden daardoor meteen uit de circulatie gehaald en kunnen niet meer gebruikt of verhandeld worden. Een Proof Of Carbon Compensation wordt vervolgens direct uitgegeven.

$CCO2 tokens kunnen direct vanaf het platform worden gekocht om te burnen of verder te verhandelen. Je hoeft hiervoor geen eigenaar te zijn van een NFTRee.
'Proof of Carbon' compensatie
Proof of Carbon compensatie (PoCC) wordt uitgegeven in de vorm van een certificaat, wat tevens een NFT (ERC721) is. Proof of Carbon compensatie wordt gegenereerd wanneer er $CCO2 tokens worden verbruikt 'geburnt' op het Coorest platform. De PoCC wordt rechtstreeks naar de wallet van de rechtmatige eigenaar verzonden. Het certificaat bevat details als de datum, de hoeveelheid CO2 die wordt gecompenseerd, de identiteit van de persoon of het bedrijf en de reden achter de compensatie.