GoldRepublic is een Nederlands bedrijf dat gespecialiseerd is in het beleggen in goud en andere edelmetalen. Het bedrijf helpt duizenden beleggers wereldwijd bij het winstgevend investeren in deze edelmetalen. Vertrouwen staat hierbij centraal, aangezien deze markt onvoorspelbaar van aard is en met risico's komt.
Meer lezen over Gold Republic? Bekijk dan ook zeker onze Gold Republic review.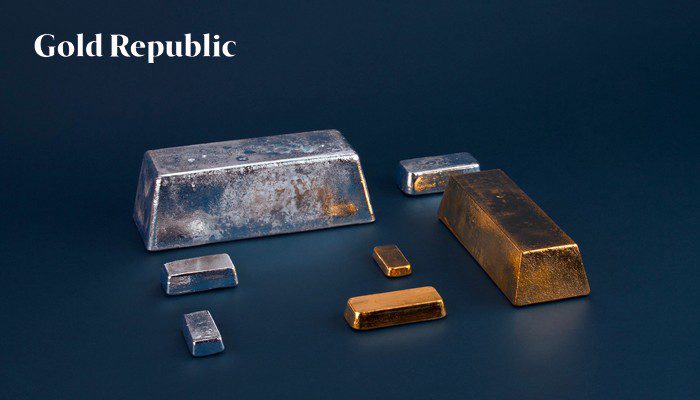 Toen GoldRepublic in 2008 begon waren de oprichters op zoek naar een alternatief op 'normaal' beleggen. Goud bleek al snel een mooie optie te zijn, maar geheel vlekkeloos verliep het in het begin niet. De goudmarkt kent namelijk weinig transparantie en veel louche zaakjes. GoldRepublic bracht daar al snel verandering in en ontving in 2010 als eerste goudverkoper ooit een AFM-vergunning. Daarnaast zijn zij de enige in Nederland die goud en andere edelmetalen op deze manier aanbiedt. Veiligheid en transparantie zijn bij GoldRepublic altijd de kernwoorden. Hierdoor zijn ze in staat geweest om een mooi team neer te zetten en behoorlijke stappen te maken.
Hoe werkt GoldRepublic?
Hoe werkt investeren op GoldRepublic dan precies? Wanneer een klant van GoldRepublic online goud besteld, wordt er door GoldRepublic een fysieke goudbaar (of een deel hiervan) gekocht. GoldRepublic plaatst de bestelling bij een smelterij en van daaruit gaat het edelmetaal naar een kluis. Het transport hiervan is zwaar beveiligd en bovendien volledig verzekerd. Het is mogelijk om het goud naar een beveiligde kluis te laten brengen of om het thuis te laten bezorgen. Bij die laatste optie verliest men echter wel de aankoopgarantie en is het edelmetaal vaak niet meer verzekerd bij verzekeraars. Professionele opslag bij onafhankelijke kluisbewaarders is dan ook de optie met de meeste zekerheid.
Iedereen kan goud kopen
Het klinkt misschien onbereikbaar voor de kleine beurs, maar dat is het zeker niet! Ook met een kleiner budget is het bij GoldRepublic mogelijk om in goud te investeren. Je kan namelijk kleine hoeveelheden goud kopen, vanaf 1 gram. Daarbij heb je uiteraard de mogelijkheid om je investering op een later moment te vergroten door meer goud te kopen. Op het moment van schrijven koop je bij GoldRepublic al een gram goud voor ongeveer 57 euro.
Goud kopen in een paar klikken
Goud kopen bij GoldRepublic is enorm eenvoudig. Na het aanmaken van een account heb je binnen een paar stappen goud, platina of zilver aangekocht.
Navigeer naar GoldRepublic en maak een account aan
Bevestig je account middels de e-mail die je ontvangt
Valideer je account via de website van GoldRepublic
Kies de edelmetaal die je wilt aankopen en de hoeveelheid
Kies je ordertype
Betaal je bestelling
Ordertype
Koop je een edelmetaal bij GoldRepublic dan doe je dit middels een kooporder. Hierin heb je de keuze: Bestens of limiet-order. Met bestens geef je aan dat je goud wilt kopen tegen de huidige koers van goud. Met een limiet-order geef je aan dat je goud wilt kopen tegen een andere koers dan de huidige koers. In de meeste gevallen kiest men dan voor een lagere koers dan de actuele koers.
GoldReplublic spaarplan
Sparen is iets waar vrijwel iedereen op zijn of haar manier mee bezig is. Sparen biedt namelijk wat zekerheid voor de toekomst, toch? Met de historisch lage rente van nu is dat helemaal niet meer zo zeker. Niemand die weet wat je spaargeld over 10 of 20 jaar waard gaat zijn. GoldRepublic ook niet, maar zij denken wel verder dan het 'normale' sparen.
Bij GoldRepublic is het namelijk mogelijk om goud en andere edelmetalen te sparen met een persoonlijk spaarplan. De edelmetalen die men kan gebruiken voor het spaarplan zijn goud, zilver en platina. Goud is altijd BTW-vrij en de twee andere edelmetalen zijn dat ook in Zwitserland. Vandaar dat al het edelmetaal dat wordt gebruikt voor een GoldRepublic spaarplan wordt opgeslagen in een kluis in Zürich. Sparen is al mogelijk vanaf €50,00 per maand, GoldRepublic rekent een commissie van slechts 0,50%. Onderstaande afbeelding is stap 1 van het opzetten van een spaarplan.

Goud wordt gekenmerkt door een aantal voordelen, waardoor het zich uitstekend leent voor investeren en/of sparen. Wat je vaak ziet is dat andere beleggingscategorieën invloed hebben op elkaars koers. Denk aan de correlatie tussen cryptocurrencies en aandelenbeurzen als Nasdaq bijvoorbeeld. De prestaties van goud staan voor een groot gedeelte op zichzelf. Hierdoor biedt het betere bescherming tegen geldontwaarding dan andere categorieën. 
Een ander belangrijk kenmerk van edelmetalen is dat het niet kan worden bijgedrukt. Er is sprake van schaarste en niemand heeft daar invloed op. Bovendien kan het niet failliet gaan, wat uiteraard niet geldt voor banken, bedrijven en zelfs landen. Kortom, er zijn genoeg redenen om goud in te zetten als spaarmiddel.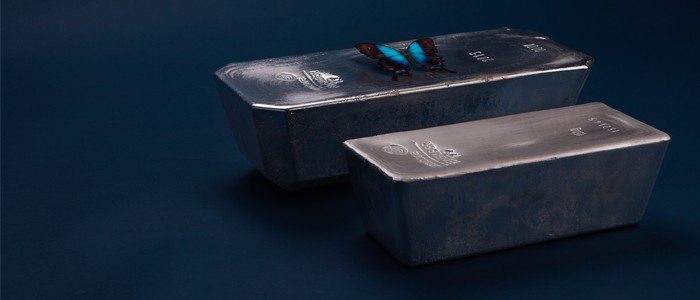 Meer bij GoldRepublic
Het is duidelijk wat GoldReplubic doet en waarom ze zo geloven in goud en edelmetalen. De voordelen spreken immers voor zich. Maar wat biedt het bedrijf nog meer?
Veiligheid voorop
Een van de belangrijkste zaken omtrent het kopen van goud, is dat het vervolgens goed en veilig wordt opgeslagen. Om die reden maakt GoldRepublic gebruik van kluizen in drie Europese steden, namelijk: Zürich, Amsterdam en Frankfurt.
De goudbaren staan daadwerkelijk op jouw naam en worden, zoals eerder al werd benoemd, via een zwaar beveiligd waardetransport vervoerd. Gedurende het transport ben je volledig verzekerd en loop je dus geen enkel risico.
GoldRepublic webshop
GoldRepublic heeft ook een eigen GoldRepublic webshop, waar ze een aantal boeken verkopen. Klanten kunnen op die manier hun kennis over goud, bitcoin en de onderlinge verhoudingen uitbreiden.
De goudkoers in je broekzak
GoldRepublic heeft naast de eigen website ook een mobiele app, te downloaden voor iOS en Android. Een eenvoudig platform wat in een handig overzicht de actuele prijzen van goud, zilver en platina weergeeft. Geld storten en edelmetaal kopen is via de GoldRepublic app ook erg gemakkelijk.
Goud en crypto
Investeer je al in cryptocurrencies, dan is een investering in goud zo gek nog niet. In sommige gevallen kiezen investeerders er zelfs voor om (een deel) van hun crypto's om te zetten naar een edelmetaal zoals goud.
De markt voor edelmetalen is een stuk minder volatiel en daarmee interessant op het moment dat bijvoorbeeld een bear market voor cryptocurrencies dreigt. Veelal wordt er gekozen voor een stablecoin of fiatgeld zoals de euro om de volatiliteit de cryptomarkt te ontlopen, maar ook die kunnen in waarde dalen als de euro of de dollar in waarde daalt.
Meer weten over GoldRepublic?
Wil je nou meer weten over GoldRepublic, hun diensten, de tarieven die ze hanteren en de mening van anderen? Lees dan hier de review op Crypto Insiders.
Voor meer informatie kun je uiteraard ook terecht op de website van GoldRepublic.