De toptennisster Serena Williams heeft in een social media bericht bekendgemaakt dat ze heeft geïnvesteerd in de cryptocurrency exchange Coinbase. Het is niet bekend hoe groot haar investering in de exchange precies is.
De investering in Coinbase is echter niet heel verrassend. Serena William's echtgenoot is namelijk de Reddit-oprichter Alexis Ohanian. Hij zou al eerder in de exchange hebben geïnvesteerd met zijn eigen investeringsbedrijf, Initialized Capital.
Serena Williams was in 2018 voor de derde keer op rij de best betaalde vrouwelijke topsporter met een jaarinkomen van ruim $18 miljoen. In 2014 richtte ze een speciaal bedrijf op, Serena Ventures, waarmee ze in ongeveer 30 bedrijven investeerde.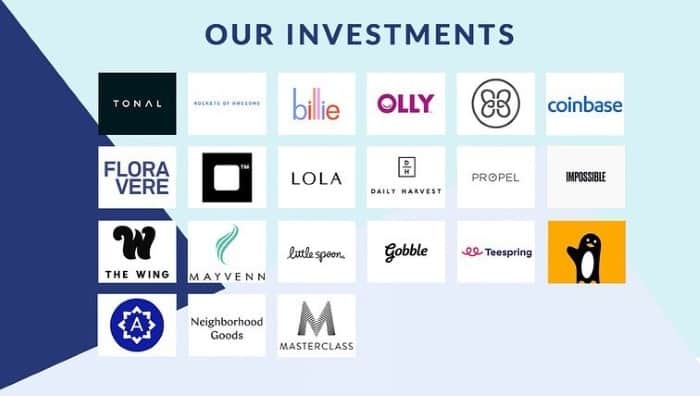 Onder het social mediabericht schreef Williams:
In 2014 lanceerde ik Serena Ventures met de missie om kansen te bieden aan oprichters in een hele reeks industrieën. Serena Ventures investeert in bedrijven die divers leiderschap, individuele empowerment, creativiteit en kansen omarmen.
Coinbase is een van de grootste cryptocurrency exchanges ter wereld en wordt op zo'n $8 miljard gewaardeerd. De exchange haalde in oktober vorig jaar nog zo'n $300 miljoen op tijdens een investeringsronde. Het is onduidelijk tijdens welke ronde Williams haar investering in het bedrijf deed.
De cryptocurrency– en sportwereld zijn al eerder met elkaar in aanraking gekomen. Zo overwoog sporting Clube de Portugal, een Portugese voetbalclub om een Initial Coin Offering (ICO) te houden.
Daarnaast promootte de populaire vechter Floy Mayweather in 2017 het Centra ICO crypto-project. Mayweather zou daarvoor ook Stox ICO hebben gepromoot, een startup die analyses van ICO's uitvoert. De bokser kwam later flink in de problemen als gevolg van zijn berichten. Zo kreeg hij een aantal fikse boetes opgelegd door de Securities and Exchange Commission (SEC).
Heb je de wekelijkse bitcoin (BTC) koersanalyse van Crypto Insider David gelezen? Zo niet, klik dan hier!
Wil je op de hoogte blijven van het laatste nieuws? Abonneer je dan op onze push-berichten, Facebook– of Twitter. Meediscussiëren? Meld je dan aan voor ons Telegram kanaal.