OnMiners.com, een nieuw cryptocurrency-mining bedrijf uit Luxemburg, blijkt een scam te zijn.
In een persbericht op Business Wire schrijft het bedrijf dat het zich onderscheidt door het eerste bedrijf ooit te zijn dat zogenaamde "buitengewone serie endotherme cryptocurrency mining rigs" introduceert.
Deze mining rigs zouden hashrates hebben die vele malen hoger ligger dan de huidige ASIC-chips op de markt terwijl ze ook nog eens minder energie zouden verbruiken.
OnMiners zou mining-rigs aanbieden van 140, 270 en 1020 terahashes, terwijl de snelste van de concurrentie niet boven de 50 uitkomt. Het bedrijf biedt deze apparatuur aan voor prijzen tussen de $4.500 en $30.000, maar accepteert alleen bitcoin (BTC), ethereum (ETH) en litecoin (LTC).
De cryptocurrency-gemeenschap vond het zaakje al gauw stinken. Na kort onderzoek te doen lijkt het gros van de website van OnMiner nep of gekopieerd te zijn.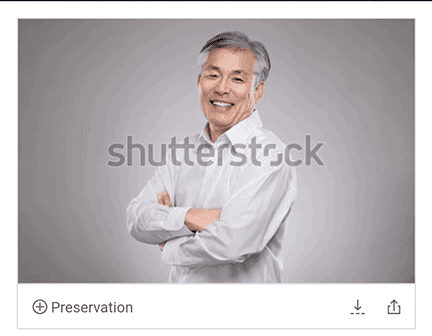 Zo zijn de teamfoto's rechtstreeks van stockfoto website Shutterstock gehaald en komen de namen niet overeen met de echte personen uit de foto's.
Ook heeft OnMiners het bedrijf Fiverr betaald voor het maken van een nep promotie filmpje met 'acteurs' die niet in het team van het bedrijf zitten
https://www.youtube.com/watch?v=QQkXBpu3-jc
Tevens is de foto van de bedrijfslocatie gephotoshopt. OnMiners heeft blijkbaar een foto gestolen van het bedrijf Norbella en heeft vervolgens daar haar logo in verwerkt.

And then there's the photo of their offices on the about page. pic.twitter.com/ycKxVGbAzj

— Greer (@greerso) March 20, 2019

Verder heeft OnMiners allerlei grote knoppen op haar website staan met zogenaamde aanbevelingen van grote websites als Reuters en Business Insider, maar geen van de knoppen zijn ook daadwerkelijke links.
Ook Youtuber Mr. Sotko zegt dat het hier om een scam gaat:


Onlangs werden nog de eigenaren van OneCoin, een dergelijke cryptocurrency scam, aangeklaagd in de Verenigde Staten. De oprichters, Konstantin Ignatov en zijn zus Ruja Ignatova, zouden met een crypto-gerelateerd piramidespel meer dan $3 miljard omzet hebben gemaakt.
Mark Karpeles, voormalig CEO van de failliete cryptocurrency-exchange Mt. Gox, werd vorige week nog veroordeeld voor het falsificeren van financiële gegevens.
Coinbin, een Zuid-Koreaanse cryptocurrency-exchange, had eind februari faillissement aangevraagd vanwege verduistering.
Momenteel loopt er een gerechtelijk onderzoek naar QuadrigaCX, een cryptocurrency-exchange uit Canada, dat haar gebruikers $190 miljoen schuldig is, maar niet kan uitbetalen omdat de eigenaar overleden zou zijn en als enige toegang had tot de cryptocurrency-wallets.
Cryptocurrency-exchange Kraken looft $100.000 uit voor de gouden tip in de QuadrigaCX zaak.
Wil je op de hoogte blijven van het laatste nieuws? Abonneer je dan op onze push-berichten, Facebook of Twitter.