SATOS is sinds 2013 actief binnen Nederland en België. Hiermee is SATOS een van de oudste cryptocurrency-handelsplatformen van de Benelux. Allereerst valt de naam SATOS op, want de meeste handelsplatformen in Nederland gebruiken een handelsnaam die direct verwijst naar bitcoin of een andere cryptocurrency. De naam SATOS – wellicht dat ervaren bitcoiners deze puzzel direct ontrafelden – komt van Satoshi Nakamoto: het ondertekende pseudoniem onder de initiële whitepaper van Bitcoin: de start van echte financiële vrijheid. Deze naam is voor SATOS meer dan enkel een bedrijfsnaam. De handelswijze wordt hier namelijk mee duidelijk gemaakt. Cryptocurrencies zijn voor het bedrijf onlosmakelijk verbonden met de belofte het eigen vermogen helemaal zelf te kunnen beheren, zonder afhankelijk te zijn van een derde partij zoals men afhankelijk is van een bank in het huidige bancaire stelsel. Er is hier namelijk sprake van een zogenaamde IOU, wat staat voor I owe you. Vanuit die gedachte gaat men er vanuit dat een bank of een exchange de tegoeden van de klant teruggeeft wanneer de klant hierom vraagt.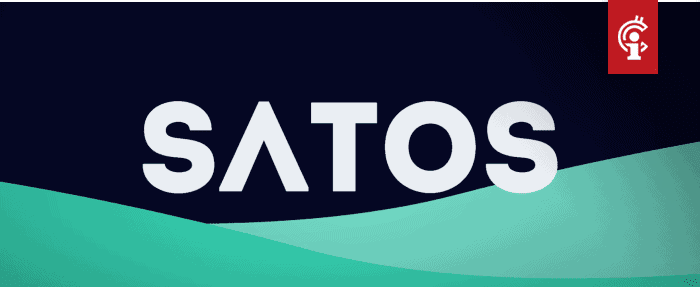 Geen account nodig
SATOS beheert geen tegoeden. Je geeft als klant een eigen wallet op waarin je de tegoeden graag wilt ontvangen. Zo blijf je zelf baas over je eigen vermogen. Natuurlijk is het mogelijk de cryptocurrencies naar een exchange te versturen vanuit SATOS. Het handelsplatform SATOS ziet deze exchanges dan ook niet als concurrentie; ze werken juist samen. Het kopen van cryptocurrencies met euro's op grote exchanges kan langdradig zijn. Zo kan het enkele dagen duren voordat verstuurd geld door de exchange is ontvangen en verwerkt. SATOS biedt daar een snelle en voordelige oplossing voor. Daarnaast is het mogelijk om vanuit een exchange cryptocurrencies te verkopen aan SATOS zodat je daar euro's voor op je bankrekening ontvangt.
Aanbod en snelheid
SATOS biedt een laagdrempelig platform voor een breed publiek en maakt daarmee cryptocurrencies toegankelijk. Dit komt met name door het feit dat er geen account nodig is. Er is alleen een eenmalige verificatie nodig die hieronder nog even wordt toegelicht. Daarnaast zijn er geen verborgen kosten en levert SATOS je aankoop in je wallet naar eigen zeggen binnen tien minuten. SATOS verkoopt niet alleen bitcoin, maar ook ethereum, bitcoin cash en litecoin. De broker geeft aan dat er plannen zijn dit assortiment in de toekomst uit te breiden, naast de plannen om door te groeien naar andere landen in Europa. Het verkopen van cryptocurrency via SATOS is vrij simpel en de uitbetaling vlot. Zo staat het bedrag uiterlijk de eerstvolgende werkdag op je rekening en zelfs dezelfde dag als je bank instant payments ondersteunt.  Handigheidje: als je als (nieuwe) klant vragen hebt over het kopen of verkopen van cryptocurrency is SATOS zeven dagen per week bereikbaar met live support.
Limieten en verificaties
SATOS kent geen dagelijkse limieten. Wel zijn er, mede vanuit wet- en regelgeving, enige verificaties die doorlopen moeten worden om bepaalde (maandelijkse) volumes te kunnen draaien. De eerste verificatie is de rekeningverificatie. Bij de eerste aankoop op SATOS ontvang je een e-mail die vraagt om een eenmalige verificatie. Hierbij is het de bedoeling dat je een eurocent overmaakt naar een bankrekeningnummer met een specifieke omschrijving. Daarnaast vraagt SATOS na een bepaald aantal bestellingen of bepaald totaalbedrag om een kopie van je identiteit. Let hierbij op dat je bepaalde gegevens van je identiteit afschermt. Mocht je vanuit een bedrijf een aankoop doen bij SATOS dan wordt er ook om een KvK-uittreksel gevraagd. Bij het inkopen van zeer grote hoeveelheden cryptocurrency kan SATOS vragen om een bewijs van inschrijving en om de herkomst van het geld.
Bereikbaarheid
SATOS is goed te bereiken. Naast een fysiek kantoor hebben ze zoals eerder genoemd live support en hebben ze een klantenservice die elke dag van 10:00 tot 22:00 uur bereikbaar is waar je terecht kunt met vragen. SATOS geeft wel aan dat zij op geen enkele manier financieel advies mogen geven.